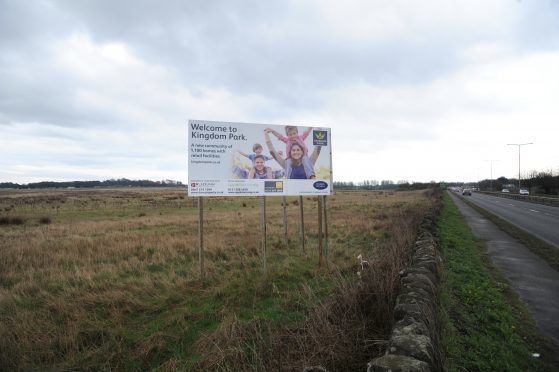 A public art strategy has been developed for Kirkcaldy's £500 million north east expansion, sparking hopes work will finally start.
There had been fears the Kingdom Park development might never come to fruition, because of a lack of progress on the 135-acre site since the original masterplan was approved three years ago.
The submission by Murray Estates of a new public art strategy, required before an application for houses could be lodged, is the first sign work could begin within months.
The new 1,100-home village of Kingslaw will boast a primary school, hotel, shops and  supermarket with petrol station and a community centre, while much-needed improvements to the road network have also been promised.
Murray Estates said public artwork to be installed in public spaces will be based on the site's history.
Within the first phase, four totem poles are envisaged at the proposed main entrance to the development from Randolph Roundabout on Randolph Road which will reflect the opencast coal mining operations that took place locally between 2004 and 2008.
"All the totems are to be set into paved area of slate on end, representing waste material from the coal extraction process, and included within the paving will be an interpretation plaque, giving residents and visitors some details of the former coal extraction process on the site," a supporting statement confirmed, adding that Murray Estates will provisionally put up £50,000 for design, development and procurement purposes.
There are also plans to "sensitively re-erect" the famous Bogleys Standing Stone within the site in a setting that will enable easy public access and include interpretation of the history of the stone.
The ancient Bronze Age stone, which is just under two metres high, one metre wide and about 0.6 metres thick, weighs more than five tons and is known locally by a number of names, including the 'Sleeping Warrior', the 'Warrior's Grave' and the Dysart Standing Stone.
It marked the traditional site of a battle with the Danes about AD 874, and is more commonly known as the Bogleys Stone due to its original proximity to Bogleys Farm.
A later phase of the development will also incorporate a community sculpture based around the creation of a bespoke artwork that will "look ahead towards a community of the future".
A budget of £25,000 has been allocated for the art installation, which will also have the input of local schools.
"The intention is that the selected artist will be local, certainly Fife-based, and have experience in developing and producing pieces in conjunction with school pupils," the strategy document states.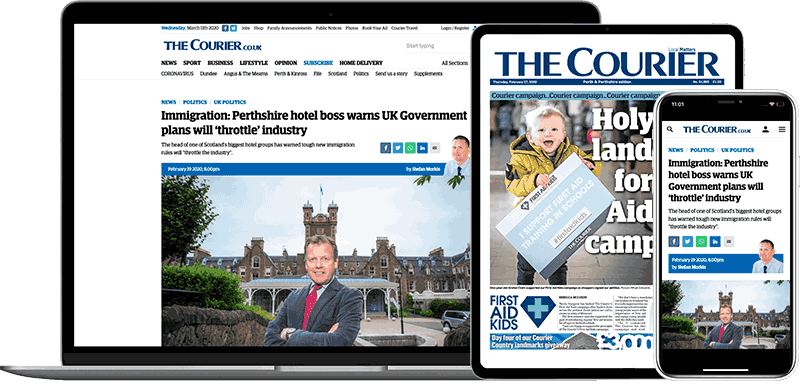 Help support quality local journalism … become a digital subscriber to The Courier
For as little as £5.99 a month you can access all of our content, including Premium articles.
Subscribe