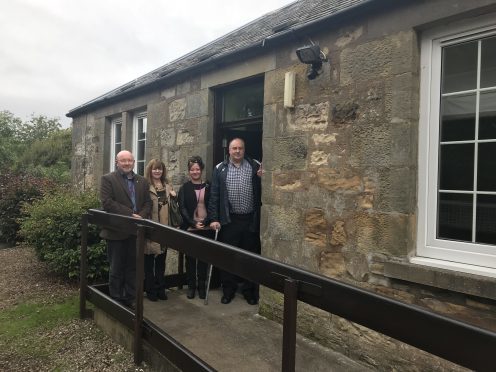 One of Scotland's oldest children's charities has opened up its first home since closing its residential service six years ago.
Carolina House Trust, formerly known as the Dundee Orphan Institute, has launched Tarvit Cottage near Cupar to cater for young people not suited to foster care.
Carolina House Trust chief executive Steve Clark said: "There was a trend a few years ago to move away from residential care and have young people stay with families.
"But there are a small number of young people who don't thrive in that kind of situation and require support in somewhere like a small residential unit.
"That's why we are going back to this. We've been getting a number of referrals for foster care who would be much better placed in somewhere like Tarvit Cottage."
The trust, which supports foster care placements, previously had a number of properties and operated Tarvit Cottage until about 2010, winding up its residential service soon afterwards.
It has now taken Tarvit Cottage back and is hoping to open another facility in Dundee.
Tarvit Cottage can accommodate three young people aged 10 to 18 years, who would struggle in a family environment.
Often young people in need of such residential care have experienced neglect, abuse, family breakdown or trauma.
Formerly Dundee Orphan Institute, the trust opened its first residential home in Dundee's Paradise Road 202 years ago.
As demand for the orphanage grew, it relocated to Small Wynd before eventually moving to the purpose-built Carolina House, for which the charity is most recognised, in Broughty Ferry Road, Dundee, in 1870. The Broughty Ferry Road home remained open for more than a century, until 1983.
The trust keeps in touch with many former residents.
Attending the opening of Tarvit Cottage were former Carolina House residents Leah Henderson and Les Lumb.
Mr Lumb said: "Tarvit Cottage is very impressive.
"The home in Broughty Ferry Road was good. We were looked after, safe and well fed. Tarvit Cottage feels homelier, less regimented and more relaxed."
Tarvit Cottage house leader Gary Moore added: "Tarvit Cottage is a family home and the young people are part of our family.
"For some this may be for a short period, others will grow with us into adulthood. The staff work closely with the young people, local authorities and significant others to create unique, person-centred packages of support to help them to move positively into independent living."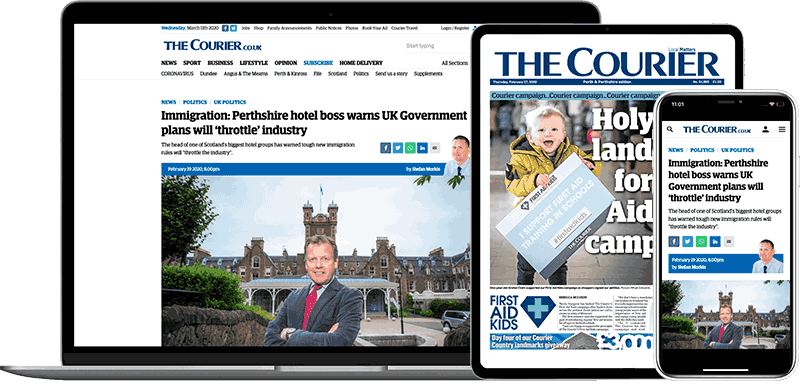 Help support quality local journalism … become a digital subscriber to The Courier
For as little as £5.99 a month you can access all of our content, including Premium articles.
Subscribe