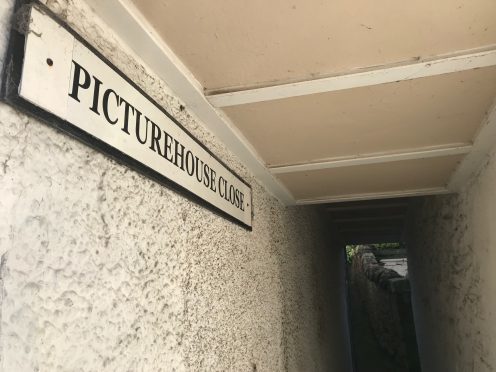 It's a mystery to rival the magical disappearance of a spellbound Scottish settlement.
Did a premiere of Hollywood classic Brigadoon really happen in the small Fife village of Strathmiglo?
And did Princess Margaret really attend the tiny cinema house set along a narrow lane off the High Street back in the fifties?
That's the question posed by Fifer Heather Carr.
Now living in Aberdeenshire, Heather is hoping Courier readers can help her solve the puzzle, caught in the mists of time, and possibly even share their own memories of the occasion.
When she was growing up her mum told her the Gene Kelly musical was premiered in the village.
The reason was simple – legend had it Strathmiglo was chosen as it was deemed to be most like the fictional Brigadoon, especially the view that met travellers coming in a certain direction.
Heather's dad told her that her grandparents, Charles and Isabella Dempsey, from Coaltown of Balgonie, were actually at the screening.
They had been invited, she said, because Mr Dempsey had been involved in local cinema around Fife and knew Bill and Tommy Clayton, the brothers who owned the picture house.
Trying to find out if such a glamorous gala actually did come to Fife, Heather has seen several online mentions, including http://strathmiglo.homecall.co.uk/ which says it was chosen for the British premiere.
A letter in The Courier from 2012 also made mention of the event, with the contributor saying: "The picture house was packed, the press were there in numbers and the hosts of the night were BBC celebrities Archie McCulloch and Kathie Kay.
"It was a hugely exciting event, climaxing when the crowd leaving the cinema were faced with a bank of mist and could not see further than 20ft – so appropriate."
The cinema is long gone, now turned into flats – but when one was being sold in 2012 the listing mentioned the property was part of an 18th Century former cinema in which Brigadoon was premiered in the presence of Princess Margaret.
All that remains now is the name of the lane "Picturehouse Close".
Whether a red carpet has ever graced its paving slabs, or whether the town merely hosted a regular screening, is up for debate.
Heather, who grow up in Strathmiglo in the 1970s, would love to find out more about the premiere, if it was one, from anyone who was in the audience.
She has even  contacted Kelly's widow Patricia Ward Kelly via social media, who is just as intrigued and will be bringing Gene Kelly: The Legacy on tour to Scotland soon.
"She even mentioned that she might try to pay the village a visit when she's over on the tour if she has time," Heather added.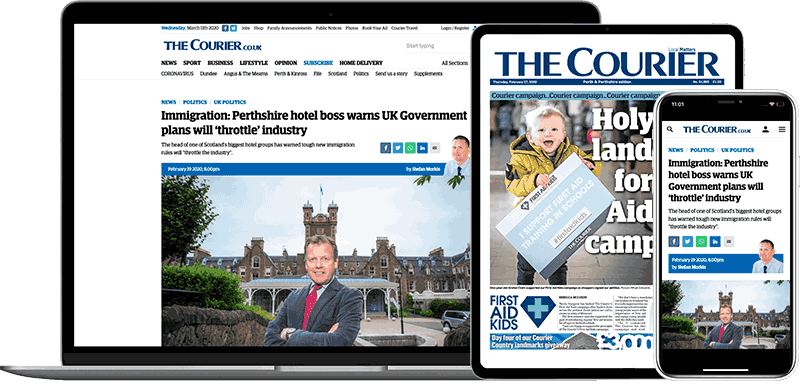 Help support quality local journalism … become a digital subscriber to The Courier
For as little as £5.99 a month you can access all of our content, including Premium articles.
Subscribe