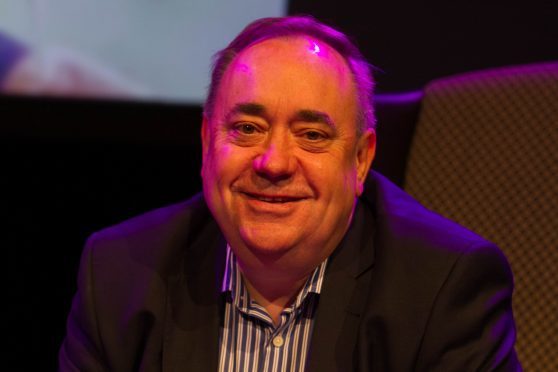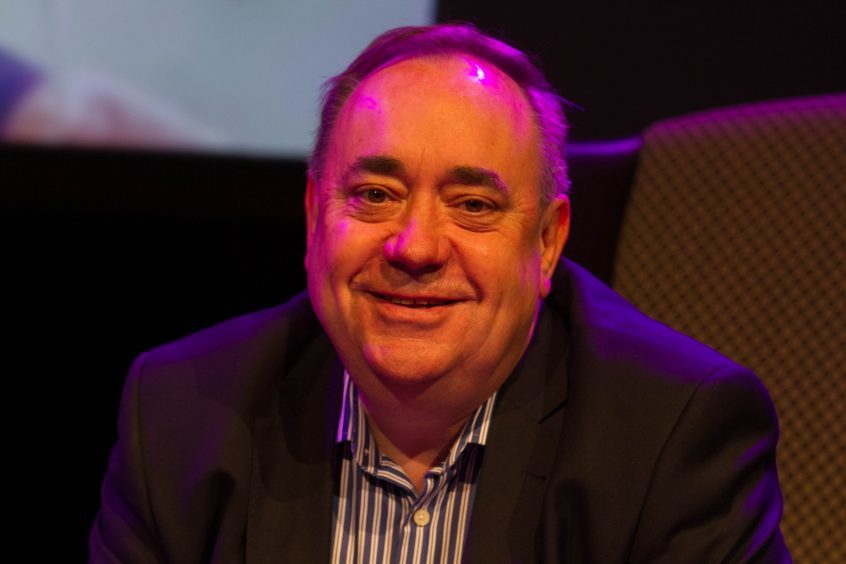 Former First Minister Alex Salmond has been accused of being "out of touch" with modern day St Andrews after suggesting his old university is elitist.
Mr Salmond, who was a student in economics and medieval history at the University of St Andrews, made the comments during a debate on BBC's Question Time on Thursday night over whether or not there should be quotas in certain universities for students from diverse backgrounds.
The SNP MP reacted to an audience member, the son of a former adminission tutor from St Peter's College in Oxford, who revealed his father frequently told him he had to choose less academically able students because of their backgrounds.
He argued the likes of Oxford and Cambridge should be championed as centres of academic excellence. Mr Salmond responded with a case study featuring the universities of Glasgow and of St Andrews.
"I have interest in both. I am a doctor of the University of Glasgow, I was a student at St Andrews," he said.
"They are both highly rated internationally orientated universities but Glasgow has a huge social mix in its student population, St Andrews doesn't.
"The idea you maintain excellence by having a fairly exclusive social mix is entirely wrong headed, it's entirely mistaken.
"These are two examples of two outstanding universities, but one of which I think fulfils its duty to the population as a whole by educating people across the social spectrum and the other I am afraid, does not."
A spokesperson for the University of St Andrews said: "We were glad to see that in the true style of a good St Andrews debater Mr Salmond was able to give the impression he actually knew what he was talking about, even if it was mostly blethers.
"He's out of touch with present day St Andrews.
"The student body has never been more socially and internationally diverse, we've made big progress in recent years and are one of the few Scottish universities to be ahead of the curve in meeting the SNP Government's ambitious targets on widening access to our universities.
"Over a third of all the Scots who started here this year came from an access background.
"We lower our entry requirements for young people from disadvantaged backgrounds, use tailored support programmes and first-year mentoring schemes and offer a very broad range of bursary and scholarship assistance.
"Alex doesn't have to take our word for it though, we hope he'll come back to find out for himself."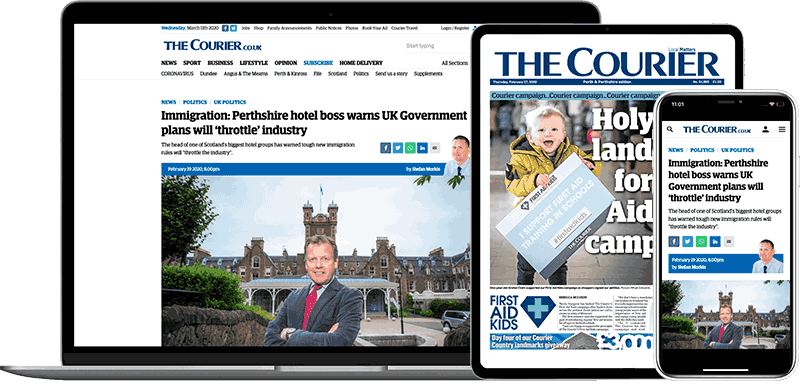 Help support quality local journalism … become a digital subscriber to The Courier
For as little as £5.99 a month you can access all of our content, including Premium articles.
Subscribe