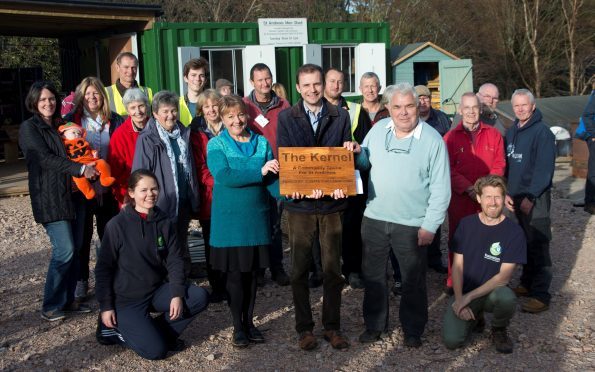 A new place for the St Andrews community to explore the benefits of low-carbon living has been officially opened.
Based in the grounds of the town's Botanic Garden, the area, known as the Kernel, will provide a space for community groups to hold practical projects and workshops which need flexible outdoor and indoor space.
One user will be the St Andrews Men's Shed project which has its own workshop with tools and benches.
The main Kernel building will be available to host events on everything from maintaining bikes to repairing clothing.
The space has been developed thanks to a partnership of St Andrews Botanic Garden, St Andrews Environmental Network, Clean and Green, St Andrews Men's Shed, St Andrews Community Hub, In Bloom and Transition University St Andrews using funding from the Scottish Government's Climate Challenge Fund and the Pilgrim Trust.
A neighbouring community garden will be home to beds of vegetables grown by, and for, volunteers.
The site also boasts two professional greenhouses which are used by the In Bloom team to bring on all their plants and Transition from the University of St Andrews, who grow hundreds of kilos of hot-house vegetables such as tomatoes, chillies and cucumbers each year.
Projects being developed on the site include a tool library where residents can access a range of basic DIY, kitchen, craft and garden tools on a weekly basis.
The aim is to help locals undertake practical projects in their homes, without the need to purchase unnecessary equipment. Basic training in tool use will also be provided.
Rowan Stanforth, Transition University of St Andrews co-ordinator and student, said: "Tackling carbon emissions is a challenge and an opportunity.
"The Kernel and the programme of works being undertaken is intended to bring people together from across the town and gown through providing an excellent space to learn, share, repair and care for each other."
The land is owned by the university. Professor Anne Magurran said: "The university is pleased to see the ground being actively used by the community and will continue to support the ongoing development of this site."
Other St Andrews groups will be invited to use the site by booking via the Botanic Garden. Activities are already being held there on a daily basis.
The site can be accessed from Viaduct Walk via a new sculptural gate, paid for by the Pilgrim Trust.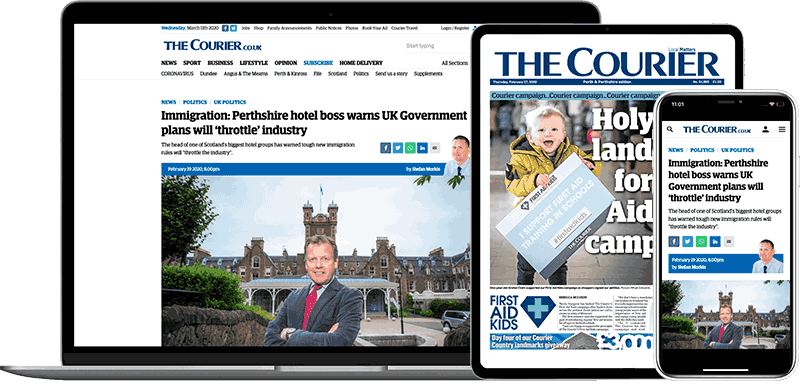 Help support quality local journalism … become a digital subscriber to The Courier
For as little as £5.99 a month you can access all of our content, including Premium articles.
Subscribe