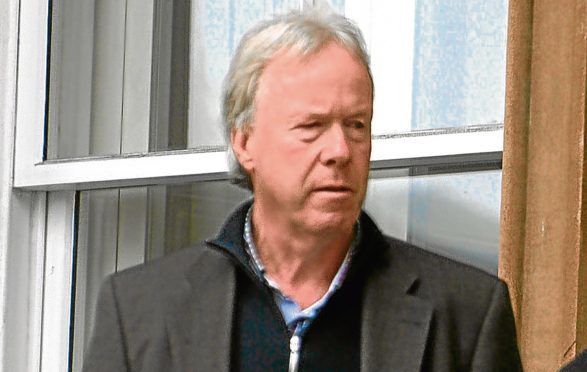 A solicitor has been jailed for swindling more than £269,000 from his own aunt after being put in charge of her finances.
William Walls was the sole partner in McQuittys law firm in Cupar when he was given power of attorney over the bank accounts of his elderly aunt Mary Brown.
But with his business in financial peril Walls began plundering her bank accounts to keep the firm afloat for almost nine years.
Walls' scheme was foiled following a Law Society probe into his business and questions raised by his family about withdrawals from Mrs Brown's accounts.
His lawyer urged a court to allow Walls to walk free but a sheriff told him "the dishonesty involved in this was substantial" and sentenced him to eight months in prison.
Dundee Sheriff Court heard that in some instances Walls had been found to simply walk into a TSB branch in Cupar to withdraw cash from her accounts before walking the money 100 yards down the street to his own RBS branch to deposit it.
Walls, who gave up his practice in 2013 after being suspended by the Law Society, was formally thrown out of the profession at a hearing last month.
Depute fiscal Joanne Smith told the court: "The accused had power of attorney for his late aunt Mary Brown.
"Mrs Brown went into a care home in 2005 and from December 12 2004 onwards he had full access to her three TSB bank accounts.
"During the period libelled he withdrew from these three accounts a total of £269,150.
"He admitted responsibility to family members."
Walls, 62, of Muir Gardens, St Andrews, pleaded guilty on indictment to a charge of embezzlement committed between December 7 2004 and October 10 2013.
Defence solicitor Simon Collins said: "This was borne out of an anxiety of trying to keep his firm afloat.
"Had he admitted the firm was failing he could have avoided all of this.
"He was not acting to fund a lavish lifestyle. The money has all now been paid back."