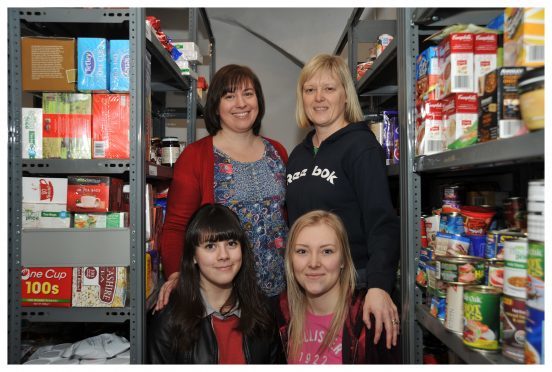 There's a time and a place for everything.
Christmas decorations are great to look at, but not in June, for example.
So why this Government sees fit to persist with the biggest change in welfare reform Fifers have ever seen in the run-up to festive season is beyond me.
Hundreds, if not thousands, of families in Fife are already in poverty, having to rely on foodbanks to feed their families. Mothers and fathers, grandparents, carers and single parents across Fife are stepping up their scrimping and saving just so they can provide some Christmas cheer.
They are already going without essentials so it is baffling the rollout of Universal Credit – when it is known that it typically takes around six weeks for people's money to come through – is being done at such a horrific time. Common sense seems sadly lacking.
People in Fife who have already gone through the introduction of Universal Credit have experienced confusion with forms; waits of up to one hour 40 minutes on charged helplines; a lack of clarity about how to comply with a 35-hour job seeking commitment built into the system; and delayed or incorrect payments, which can prove catastrophic for people with direct debits.
The overarching need to provide, especially at Christmas, will inevitably force many people into debt, or they will end up having to choose between eating and heating.
Rent may fall down the list of priorities so Fife Council is bracing itself for rent arrears to go through the roof.
The protests we saw over the weekend in Kirkcaldy are just the tip of the iceberg when it comes to measuring people's fear and loathing about Universal Credit.
It is good to see Fife Council and its partners coming together and working so hard against the tide, providing vital help and support and targeting it at those who need it most.
That fact has certainly not been lost on me, and it's truly humbling to see.
But when the tide turns into a tsunami – and make no mistake it's a tsunami heading our way – you have to fear for folk who will be swept away.