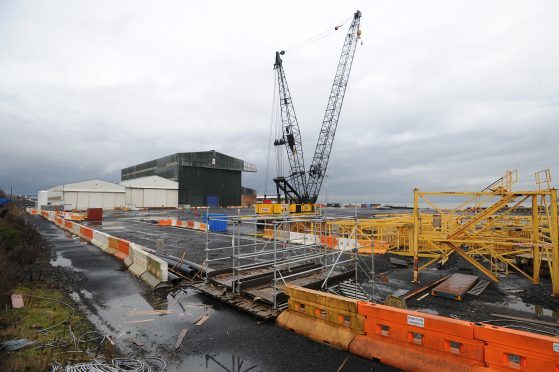 Around 1,400 jobs are dependent on the Scottish Government ending the contractual dispute threatening the future of BiFab.
That's the view of the joint trade unions representing the interests of over 600 members across BiFab's three yards in Fife and Lewis after the issue was raised in Holyrood on Tuesday.
GMB Scotland and Unite said "time is of the essence" if administration is to be avoided and called on the Scottish Government to get to the root of the "disputed payment" problems between BiFab and Beatrice Windfarm Project contractor Seaway Heavy Lifting (SHL).
Union leaders have also called for clarity over the undetermined role the UK Government has in the contract.
GMB Scotland secretary Gary Smith said: "The role of SHL must be brought under the spotlight.
"How much do the disputed figures amount to, what is the role of the UK government in this process and how much is the taxpayer on the hook?
"Today our members are working for free to defend their jobs and families.
"We need that same determination and desire to be matched in the corridors of power and their influence brought to bear on the private interest groups behind this project.
"Political support is needed but a taskforce alone won't save these jobs – our members want to see political actions that help secure livelihoods and protect local communities.
"So everyone with the best interests of the country at heart needs to pull together now and battle for BiFab – letting these workers and their communities go under is not an option."
Unite Scotland secretary Pat Rafferty added: "There are 1400 jobs at stake here along with the future of Scottish renewables manufacturing – and what we have is the questions piling up relentlessly and nobody giving out any answers.
"This is a Scottish project for SSE, the Scottish energy giant, for a massive Scottish windfarm with a Scottish company delivering on an agreed contract.
"Where we are now is that a costs dispute with the Dutch owned main contractor SHL seems to be holding the future of all of this to ransom.
"Make no mistake if BiFab does go into administration the trades unions will not stand by and watch these yards being asset stripped.
"The Scottish Government has to get answers and get them now from BiFab, SHL, SSE – and Westminster to boot."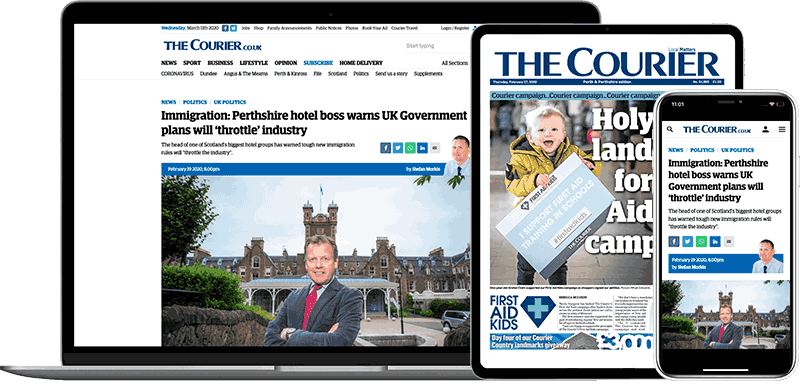 Help support quality local journalism … become a digital subscriber to The Courier
For as little as £5.99 a month you can access all of our content, including Premium articles.
Subscribe