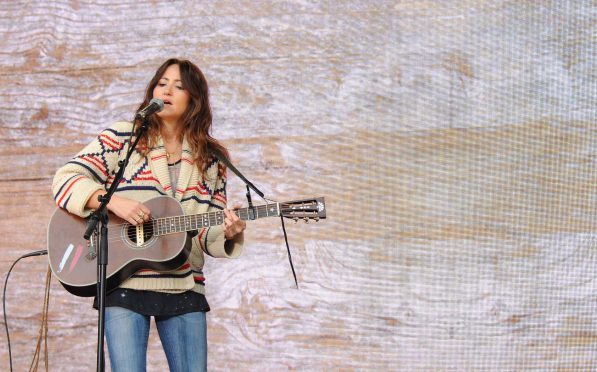 Fife singer songwriter KT Tunstall has joined the growing list of musicians who have supported charities using the tools of their trade.
The Guitarwrist is a not-for-profit organisation which makes bespoke bracelets, rings, necklaces and earrings from artists' used guitar strings and plectrums.
The items in the collection are all handmade in the UK by Emma Hedley Jewellery, with 90% of the profits from each sale going to the artist's charity of choice.
Various causes have already benefited, including the likes of Save the Children, CRUK, Teenage Cancer Trust, Shelter, Dogs Trust and Centrepoint.
Tunstall, who grew up in St Andrews, was one of the first performers to sign up to the initiative by donating her guitar strings. She is supporting Help Refugees UK and described the strings project as a "real beacon of light in a world full of disposable products and feeling helpless when faced with our bigger, global problems".
She added: "They take something that musicians usually just throw away and turn it into really meaningful and cool keepsakes, whilst at the same time helping all of us contribute towards great charities."
just in…. used @KTTunstall strings !! KT is supporting @HelpRefugees #charity #makeadifference #savetheplanet #kttunstall #theguitarwrist pic.twitter.com/7fbtoBCibP

— the guitarwrist (@the_guitarwrist) October 30, 2017
Around 95% of the components from the strings the company receives are used to create the jewellery, thereby reducing the amount of strings metal that normally ends up in landfill.
Artists supporting the social enterprise include the likes of Frank Turner, Slaves, The Darkness, Lonely the Brave and Pendulum.