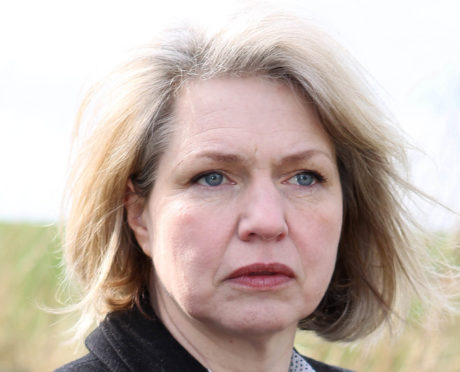 A newly-elected Fife councillor has hit out at a culture of bullying and misogyny in the local authority.
Linda Holt, who has represented the East Neuk and landward seat since May, made the allegation following the harassment accusation against former leader Alex Rowley.
Conservative Mrs Holt insisted politicians at all levels, including local government, could be implicated in the recent flood of complaints about public figures.
She said: "In my short time as a councillor I have witnessed casual misogyny from elected members at Fife Council.
"Before I was a councillor I saw male councillors routinely bully and abuse residents online."
She refused to name names but called for a council working group to be established to ensure any complaints of sexual harassment and bullying were dealt with properly.
Mid Fife and Scotland MSP Mr Rowley, who was leader of Fife Council from 2012 and 2014, stepped down as interim Scottish Labour leader then was suspended by the party on Wednesday after a former partner accused him of stalking and harassment.
Mrs Holt said: "This week's allegations against Alex Rowley have highlighted that sexual harassment is not a problem confined to politicians at Westminster or Holyrood.
"It arises with politicians at all levels, including local government.
"Some of the misconduct Alex Rowley stands accused of allegedly took place while he was a Fife councillor, and in fact leader of Fife Council.
"That gives considerable pause for thought."
Citing Scottish Conservative leader Ruth Davidson's statement earlier this week that politics "needs to get its house in order" and make it clear abuse of power would not be acceptable, Mrs Holt said: "Fife Council needs to play its part.
"I am calling on the administration's leaders to set up a working group to develop an independent grievance procedure to guarantee that any complaint of sexual harassment and bullying relating to councillors will be handled properly and commensurate action will be taken.
"Party leaders in Fife also need to make sure they have robust procedures in place to deal with complaints which are in line with the review of internal procedures being carried by their national parties at Holyrood and Westminster."
The council's head of democratic services Linda Bissett said: "We are not aware of any complaints from Cllr Holt regarding the behaviour of any of our councillors.
"Councillors follow a national code of conduct which is overseen by the Standards Commission and is very clear on the standards of behaviour expected.
"Any complaints received about the conduct of a councillor would be referred to the Standards Commission for the appropriate action."