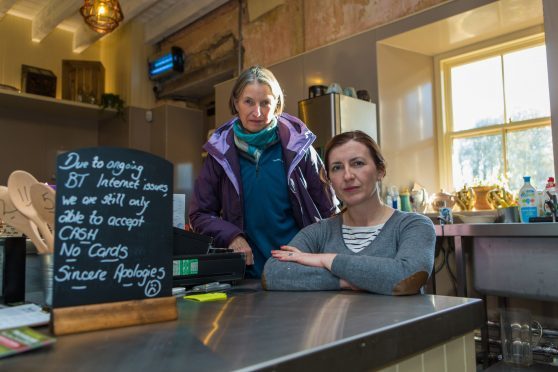 An historic Fife attraction is having to turn away potential customers because of a very 21st Century problem.
Lady Catherine Erskine of Cambo Estate near Kingsbarns said the absence of an Openreach connection was making life "deeply distressing" for the business.
Cambo, which has been undergoing a multi-million-pound restoration programme, has been unable to process any card payments since opening its new visitor centre.
Lady Catherine said the team was having to ask visitors pay by cash – or refuse their business – because it had no working internet line.
She said the team had been promised the online connection would be operational by October.
Halfway through November, it is still not in place and Cambo is losing money "hand over fist".
Lady Catherine said: We have been given massive funding for the stables project, for education and training, but we now feel we are letting everyone down because we have no telephone line, so we cannot use credit cards, which means people cannot pay.
"We were promised the line in October, but still we don't have it – this cannot go on for months."
The Stables visitor centre at Cambo Gardens boasts a shop, dog-friendly café and education spaces and acts as a gateway to the estate's walled gardens, woodland and nature playground.
Dating back to the 1760s, the venue is also home to an interactive heritage exhibition telling the story of the estate and local area.
The centre was opened after years of work by Cambo Heritage Trust on a seven-year-project which secured finance from the Heritage Lottery Fund and Historic Environment Scotland as well as many local trusts, foundations and individuals.
Lady Catherine said it would be a tragedy if technological failings put the brakes on all of the hard work that has gone into the project.
"We have the snowdrop season ahead of us and can only take cash," she said.
"We have had bad publicity from visitors saying they could not pay or buy what they wanted.
"It is deeply distressing, particularly as the building is looking beautiful."
A BT spokesman said the estate's idyllic location was also a drawback in this case and it would have to find its own answer to the problem.
"The estate is on Crail exchange, which does offer fast fibre broadband. However, the estate is served by an exchange-only line direct from the exchange," he said.
"There are currently no plans to enable the line for fibre so they should be looking at alternative products such as Ethernet or satellite as a solution."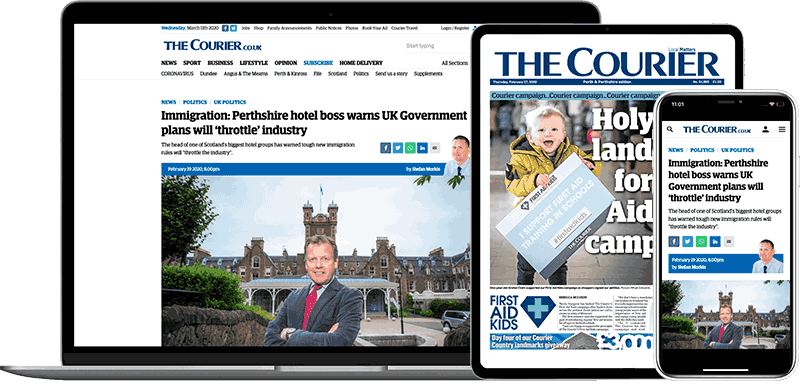 Help support quality local journalism … become a digital subscriber to The Courier
For as little as £5.99 a month you can access all of our content, including Premium articles.
Subscribe