BiFab came within minutes of administration during last week's financial crisis, it has been revealed.
First Minister Nicola Sturgeon said the engineering firm was perilously close to the edge as crisis talks took place to secure its future.
Ms Sturgeon was in Methil on Wednesday morning to personally thank employees for their dignity and determination during days of uncertainty.
The 1,400-strong workforce continued working without guarantee of pay throughout the impasse in a bid to keep the company afloat.
The First Minister said their conduct played a huge part in bringing other key players together for discussions at the weekend.
"Showing they were prepared to go the extra mile to save the company and to save their own jobs was a big factor in persuading them to do the right thing," she said.
Workers at BiFab's yards in Methil and Burntisland are currently working on a contract for the Beatrice Offshore Windfarm.
A financial package to complete the work was agreed on Saturday by Dutch contractors Seaway Heavy Lifting, SSE and project partners JCE Offshore.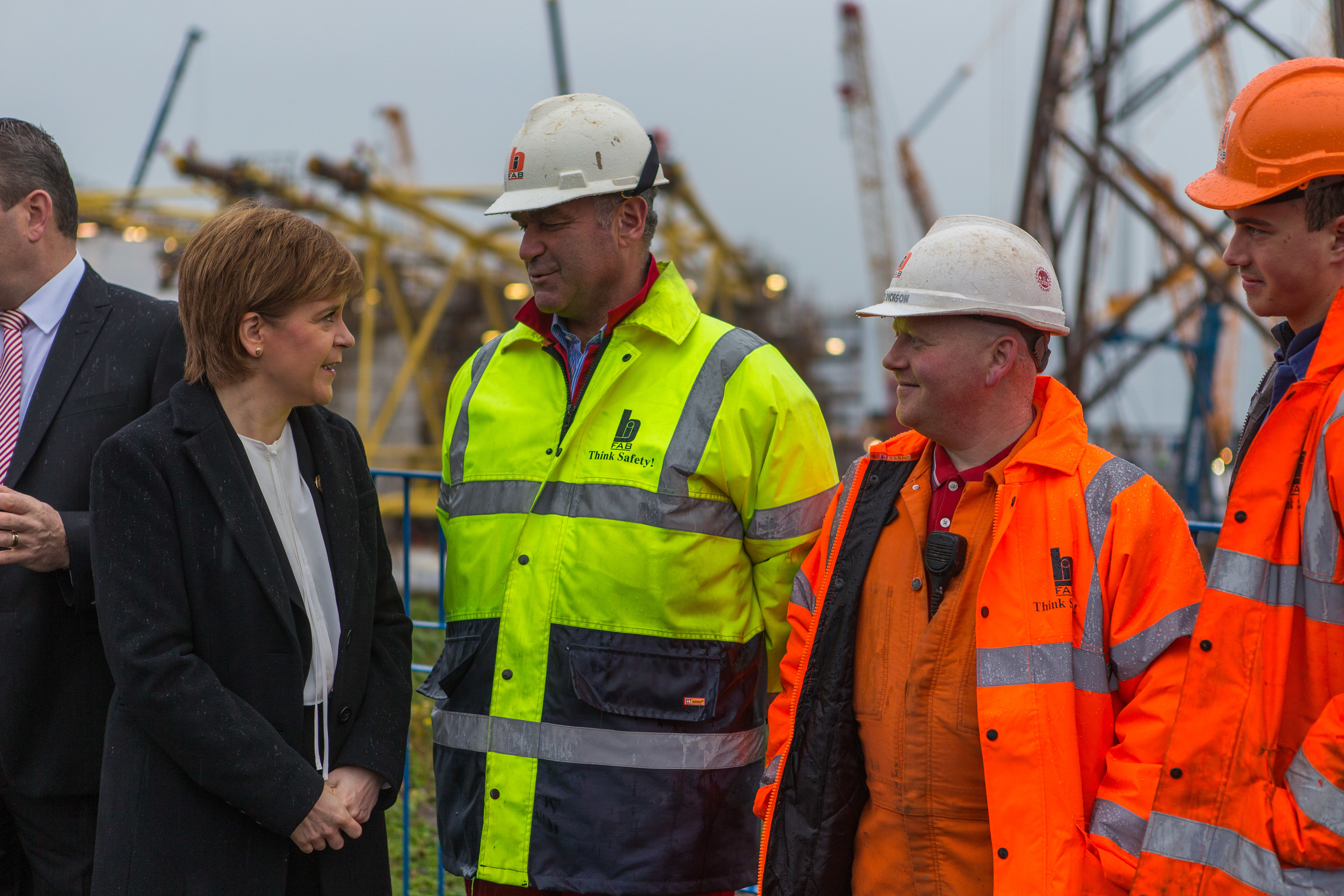 Speaking in the shadow of the rain-lashed Methil yard, Ms Sturgeon confessed she had, at times, doubted a solution would be found.
"There were points last week, I don't think it's an exaggeration to say, this company came within minutes of going into administration," she said.
"It could have gone into administration at several different points. That highlights just how tough a situation we were dealing with.
VIDEO: "I just want to work and have a future" – BiFab workers tell us why they took part in Holyrood rally
"On Friday morning we decided we were going to get all the parties into St Andrews House in Edinburgh and we weren't going to let them out again until we had come to a solution."
The First Minister said the Scottish Government would continue to work with BiFab to secure its future.
"One of the reasons I wanted to visit here today to speak to the workforce was to make very clear that the Scottish Government will play its full part in trying to secure the longer-term future of this company," she said.
"There's every reason to be optimistic but that doesn't mean there's not a lot of work to do, including investment that needs to be made to secure it."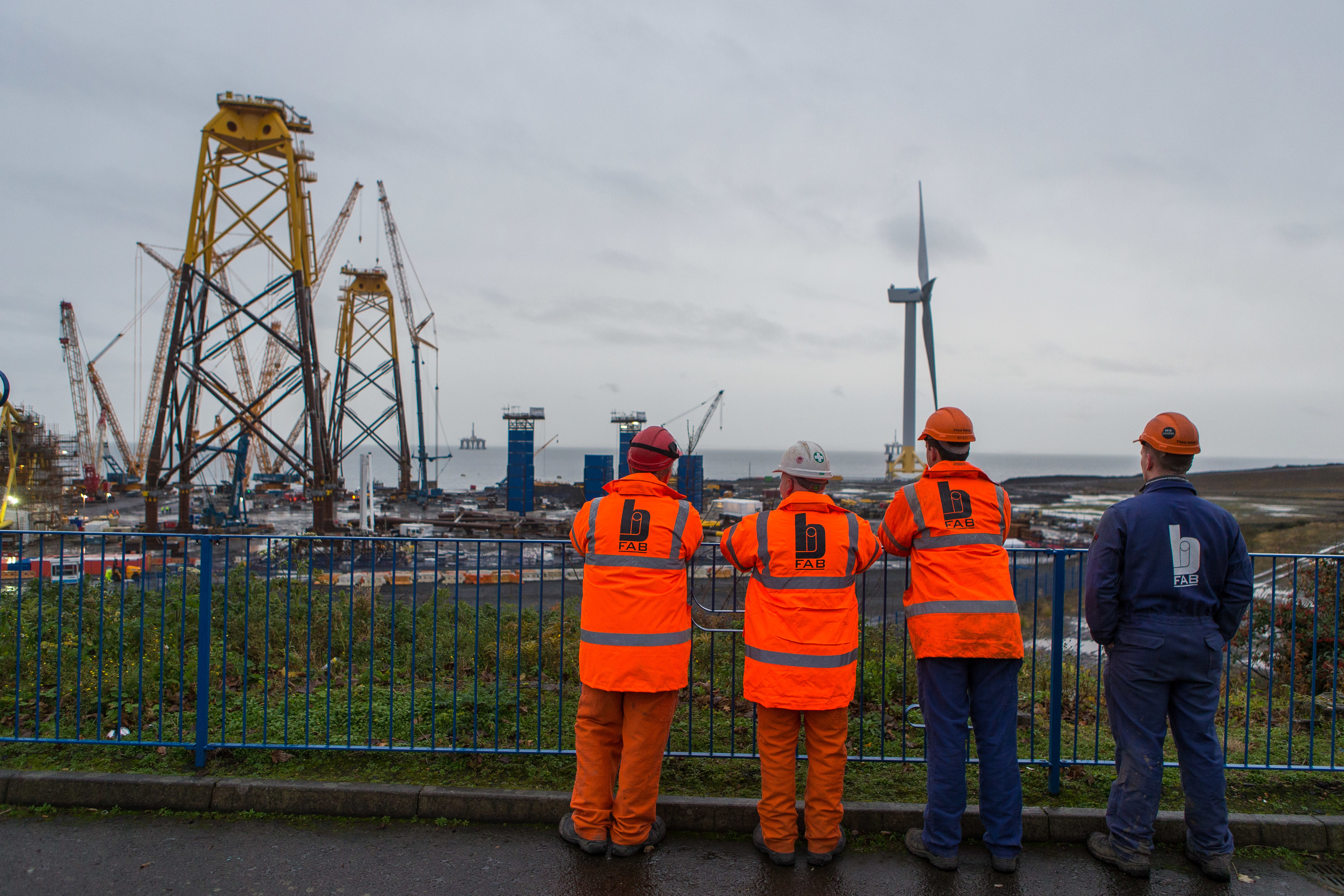 BiFab apprentices Ryan Higgins and Conor Rodger, both 21, said they were honoured that Ms Sturgeon had taken time out to visit them.
"It was evident last week that everyone was worried about the situation," said Conor.
"The unions put forward that we work without guarantee of pay. It was a choice of helping them out or potentially losing our jobs. It was no choice, we had to do it.
"Everybody was more than willing to do it to save their jobs and to save the company."
VIDEO: Watch as almost 1,000 BiFab workers take a stand during "historic" Holyrood rally