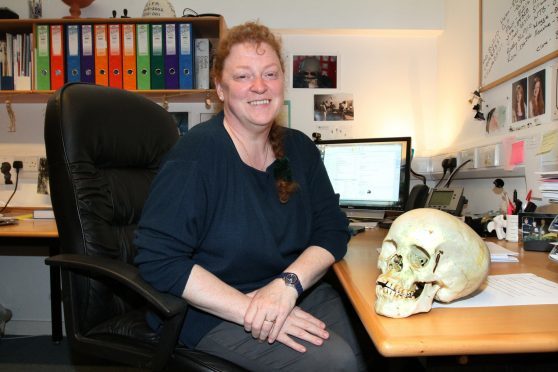 Renowned forensic anthropologist Professor Dame Sue Black is to be awarded an honorary doctorate by the University of St Andrews.
She is among three leading figures from the worlds of science and political theory who will be honoured at the winter graduations next month, alongside two long-serving members of staff.
Also being presented with honorary degrees will be biochemist Professor Michael Ferguson CBE, also of the University of Dundee, genocide scholar Professor Roger Smith, of the College of William and Mary in Williamsburg, Virginia, and Aileen Colford and Donna James, who have a combined service of 81 years with the Fife university.
Prof Black, named as one of the Saltire Society's outstanding women of 2017, has been involved in a number of high profile criminal cases, including the conviction of Scotland's largest paedophile ring in 2009 and of Richard Huckle, the UK's most prolific paedophile.
The director of Dundee's Centre for Anatomy and Human Identification headed an exhumation of mass graves in Kosovo with the British Forensics Team in 1999 and has helped to identify victims in major disasters including the Asian tsunami of 2004. She was made a dame by the Queen last year.
More than 900 postgraduate students from across the world will gather on December 7 and 8 to graduate at the Younger Hall.