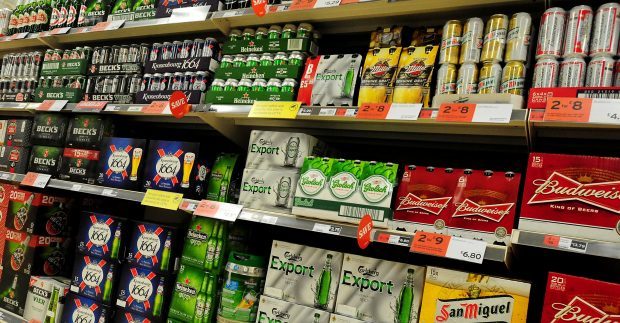 The introduction of minimum pricing for alcohol will encourage responsible drinking, a Fife trade body has said.
The Fife Licensed Trade Association (FLTA), which represents restaurants, bars and nightclubs throughout the region, said its members can help play a key role in tackling Scotland's problem with the bottle.
The Scottish Government has announced it will introduce an expected 50p-per-unit minimum price from May 1 next year in a bid to address the nation's addiction to high-strength, low-price alcohol.
Welcoming the move, Tom Johnston, FLTA secretary, said that the legislation would encourage people to drink in controlled environments and move away from supermarket bargain deals.
"Everyone is well aware of Scotland's alcohol-related problems," he said.
"Our members promote sensible drinking. As far as we are concerned the main problems stem from alcohol being sold as a loss leader by supermarkets at scandalously low prices.
"Alcohol is no ordinary commodity. We encourage people to enjoy a night out with family and friends in the relaxed and controlled environment of their local pub or hotel."
More expensive forms of alcohol are unlikely to be affected by the proposals, which are aimed to increase the prices of cheap spirits and ciders often associated with alcohol abuse.
Figures show there were 1,265 alcohol-related deaths in Scotland last year, an increase of 10% on 2015.
The Scottish Government had hoped to introduce minimum pricing legislation five years ago, though its plans were halted following a legal challenge by the Scotch Whisky Association, which claimed that the measure restricted free trade and breached EU law.
However, judges at the Supreme Court last week threw out the objection.
Mr Johnston said the licensed trade could help with the nation's alcohol problem, but it too needed some support from the Scottish Government over business rates.
"Pubs aren't the problem, they're part of the solution," he added.
"We hope the government can give us a hand by reviewing the unfair rates system which is killing our trade."