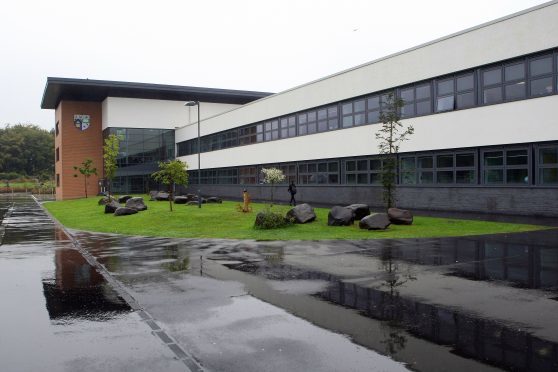 A 12-year-old boy has been charged by police following a fire at a Fife school.
The youngster is suspected of wilful fire raising and a report is to be sent to the children's reporter.
Firefighters rushed to a blaze in toilets at Auchmuty High School, in Glenrothes, on Tuesday morning.
The fire was extinguished before they arrived, as the sprinkler system activated.
A Police Scotland spokeswoman said: "Police in Glenrothes have charged a 12-year-old boy in connection with wilful fire-raising at Auchmuty High School.
"The Scottish Fire and Rescue Service and police were in attendance from 11.30am to 1pm. The fire was contained and no-one was injured.
"A report will be submitted to the Children's Reporter."
Fife Council senior compliance officer Neil Finnie said the fire was very minor and extinguished quickly.
He said: "Disruption to classes was minimised as far as possible. This incident will be fully investigated."