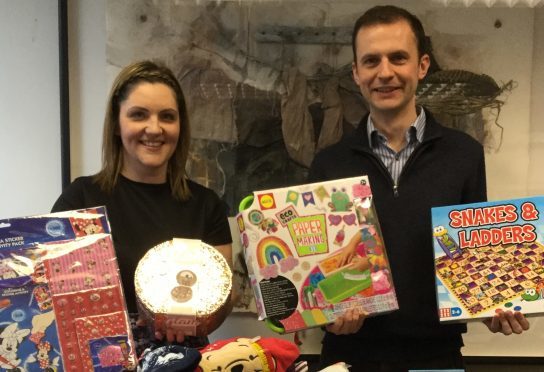 An annual appeal to ensure no child in North East Fife goes without a gift at Christmas is braced for a last minute rush as welfare reforms bite.
When universal credit is rolled out in Fife on December 6, people on benefits will face a six week wait for payments and there are fears it will plunge families into poverty just before Christmas.
Victoria Leonard from the Toy Drive appeal said she had already seen an increase in referrals in some areas, including places where there was previously less demand.
Organisers have also extended the deadline for referrals this year in anticipation of a last-minute rush from parents who suddenly realise they are not managing.
"We always have a steady number of referrals," she said.
"What we have noticed is a greater number of referrals from areas which are considered to be well off.
"We're seeing referrals from Newport and Tayport health visitors, quite a lot of St Andrews primary schools and referrals in the East Neuk."
Now in its fifth year, Toy Drive takes referrals from health visitors or others who are in contact with families that are struggling financially and helps ensure children receive an age-appropriate gift and book to open on Christmas morning.
Victoria, who is a Fife Council social worker, said the deadline had been extended this year in response to an anticipated rise in demand.
"We're aware that a lot of parents might get to the week before Christmas and realise they can't cope, so we've extended the deadline right up to the last minute," she said.
While the appeal receives many donations for younger children, gifts for teenagers, in particular teenage boys, are also needed.
Victoria said ideal gifts included pyjamas for teenage boys and young children, science sets, Lego, Paw Patrol, Shopkins, Sponge Bob, Star Wars and Minecraft games for older children.
Vouchers for Amazon, Argos cinemas and music downloads, plus gifts for mums and dads like pyjamas and toiletry sets, are also welcome.
Anyone wanting to donate can hand items into the council office in Cupar's County Buildings.
Local MP Stephen Gethins, who offered his office as a collection point last month, praised the efforts of Victoria and her colleagues.
"There is fantastic support for this across North East Fife and every donation will make such a huge difference to the lives of local children and their families."
Fife Gingerbread, a charity supporting families across Fife, said people faced with poverty were particularly vulnerable during the winter months.
Volunteer development coordinator Michelle Campbell said: "What we're seeing is an increase in the need for food, for gas and electricity, and cosy clothes.
"In addition to this, we have universal credit, which is having an impact on people's lives.
"Our festive package for this year has grown compared to last year."
She agreed that there had been a rise in poverty in areas considered to be more affluent.
"People in work poverty are feeling it as well, not just people on benefits," she said.
"There are people on minimum wage, or very low incomes, who need support through foodbanks."
Fife Gingerbread is also taking in donations for its festive campaign.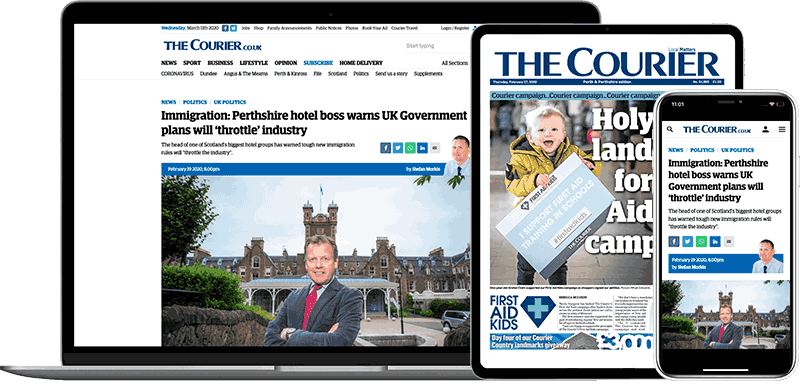 Help support quality local journalism … become a digital subscriber to The Courier
For as little as £5.99 a month you can access all of our content, including Premium articles.
Subscribe