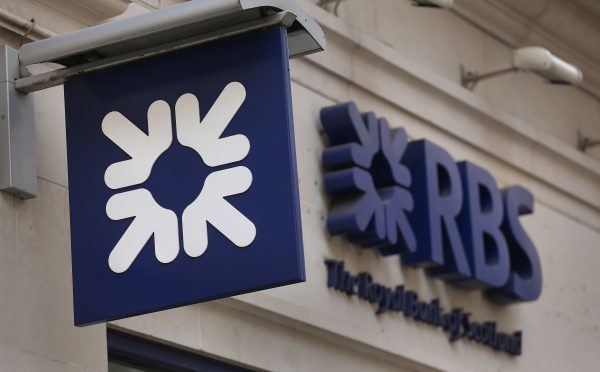 There's a ridiculous irony in a bank which is 71%-owned by the taxpayer closing branches to effectively inconvenience the people who largely own it.
Some would call it cheek.
But that's precisely what the Royal Bank of Scotland confirmed it would do on Friday as it decided to slash one in four of its outlets and axe 680 jobs in the process.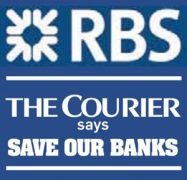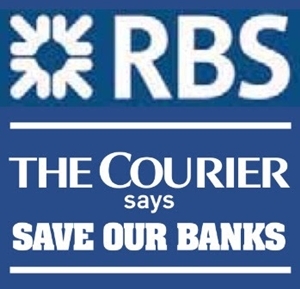 Sixty-two Royal Bank of Scotland and 197 NatWest branches will disappear, and hundreds of employees will be facing up to Christmas and New Year hunting for a new job.
https://www.thecourier.co.uk/news/scotland/555786/158-jobs-axed-as-rbs-shuts-62-scottish-branches-amid-rise-in-online-banking/
RBS for their tuppence worth said the move was necessary because a growing number of customers are now using online banking rather than High Street branches.
Of course, they are right to an extent, as mobile transactions and internet banking have their clear advantages.
However, no matter how much technology has moved on, there is simply no substitute for having a physical presence in town or city centres.
Someone asked me the other day if I was relieved that Fife banks were unaffected by RBS' announcement on Friday, but nothing could be further from the truth.
This is the beginning of the end of branch network banking as we knew it – and Fife has certainly not escaped from this disappointing knee-jerk trend towards closures this year.
Few will have forgotten RBS' decision in March to shut six Fife branches in Anstruther, Cowdenbeath, Cupar, Dalgety Bay, Kirkcaldy High Street, Leven, and you can be sure that those closures have had a huge impact.
Anger as Royal Bank of Scotland decides to close six Fife branches
And when Friday's news became apparent, one only needed to go back 24 hours or so to when the Bank of Scotland dropped the axe on its Lochgelly branch.
When the taxpayer effectively bailed out RBS, there was a lot said about the importance of banks in the community and their wider social responsibility.
However, these kind of decisions do nothing to help sustain local communities and businesses and, perhaps even more importantly for the wider economy, encourage footfall to our ailing town centres.
Countless times have seen me head into Kirkcaldy High Street purely to visit my bank for something that could not be done online, and I'd regularly buy a paper or coffee on the way or way back. It's not exactly Richard Branson levels of investment, but you get my point.
Society's most vulnerable residents, particularly older people, really cherish the ability to go into a bank branch and speak to someone face-to-face.
And as much as banks say that you can do things online or via the bank on wheels that occasionally comes around, people in many Fife communities – especially the smaller, rural ones – are struggling with the cuts that have already come.