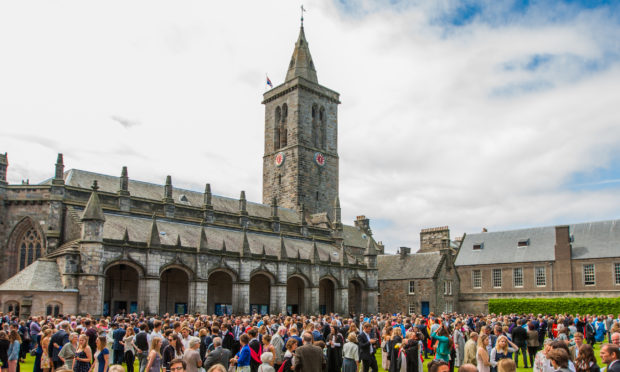 Students from all over the world will gather in Fife this week for the University of St Andrews' winter graduations.
More than 900 postgraduate students will take part in two ceremonies on Thursday and Friday.
Graduates from Scotland, China, Nigeria, Germany and America will receive their academic awards in the Younger Hall.
They will be joined by three world-renowned figures from the fields of science and political theory who will be granted honorary degrees by the university.
Professor Dame Sue Black, the director of the Centre for Anatomy and Human Identification and the Leverhulme Research Centre for Forensic Science at the University of Dundee, will be honoured on Thursday.
She has worked nationally and internationally on crimes associated with wars, murders, and the abuse of children.
Also on Thursday, the university will honour Professor Michael Ferguson, Regius Professor of Life Sciences and Academic Lead for Research Strategy, School of Life Sciences at the University of Dundee.
A special award of honorary degrees will also be conferred on two former members of staff who gave a combined total of 81 years' service to the university.
Mrs Aileen Colford, who was an integral member of the graduation team, worked there for 41 years while Mrs Donna James served the university for 40 years, in student-facing roles and then in the graduation office.
On Friday, Professor Roger Smith, world-renowned political theorist and genocide scholar and Emeritus Professor of Government at the College of William and Mary in Williamsburg, Virginia, will be honoured.
For full coverage of the St Andrews graduations, don't miss The Courier on Thursday and Friday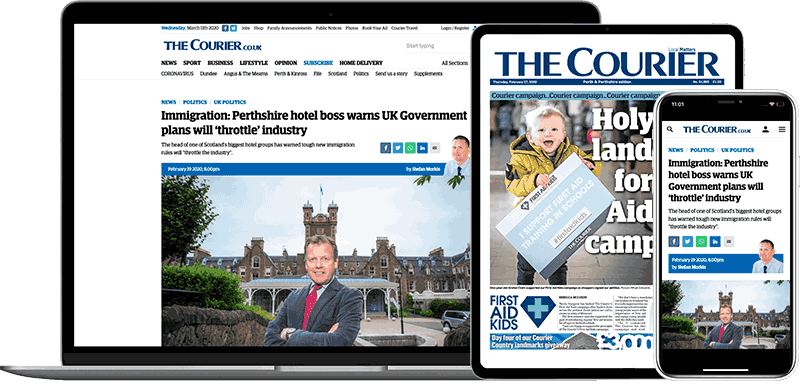 Help support quality local journalism … become a digital subscriber to The Courier
For as little as £5.99 a month you can access all of our content, including Premium articles.
Subscribe