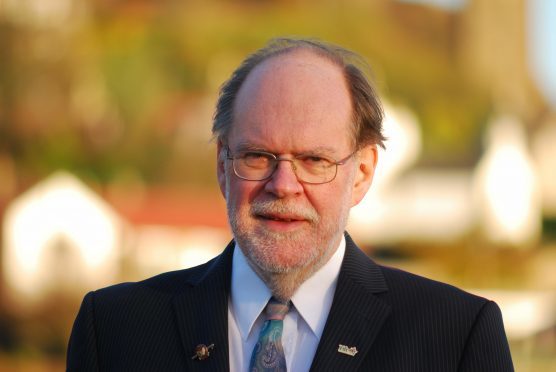 Fife's Conservative group has raised serious concerns about behind the scenes changes in arrangements for Scottish Welfare Fund payments – sparking an angry response from Fife Council's co-leaders.
Tory group leader Councillor Dave Dempsey explained that the team that processes the payments, which are in place to help those in most immediate need, issued a limited circulation email just over a week ago to say that the priority of awards would be changed from 'High and Medium' to 'High' only.
Mr Dempsey went on to say that councillors were copied into the email on Tuesday, suggesting the council had apparently changed the rules to reduce availability "under the radar".
"That was the first we were told of this change," he noted.
"Councillors in other areas weren't told at all.
"This coincides with the roll out of Universal Credit. All change is disruptive for a time but the Labour/SNP Administration have painted an apocalyptic picture of Universal Credit.
"Why then are they presiding over what looks like a pre-emptive cut in Welfare Fund Payments, which are specifically aimed at tiding folk over periods of disruption?
"Who knew about this change and why were councillors, the elected representatives of the public, not told up front?
"It may well be that whoever ordered this change had the authority to do so.
"Not every decision is made by councillors. Most are delegated.
"However, until we get some more information we just can't tell.
"Irrespective of whose right about the impact of Universal Credit, it's a major change and it's wrong that the rules surrounding measures that are intended to help should be altered on a Saturday morning, out of the public view. It's not good enough."
However, in response, Fife Council's co-leaders branded the claims "outrageous".
Labour's Councillor David Ross said: "Dave Dempsey has a cheek to make this outrageous claim that the council is cutting welfare payments when it is his party's government in Westminster that is imposing welfare reform cuts on Fife's residents through the roll out of Universal Credit.
"The truth is that the council is transferring up to an additional £300,000 this year into the Scottish Welfare Fund in Fife to cope with the rising demand for crisis grants — and this will only get worse as Universal Credit is fully rolled out across Fife.
"I understand that the circular Mr Dempsey refers to is an administrative measure by officers to ensure that with increasing demand on a limited budget, support can be directed at those who need it most.
"However, I have asked officials to look again at demands on the community care grants through the Scottish Welfare Fund to ensure there is no reduction in this element due to the rise in demand for crisis grants."
His comments were echoed by the SNP's Councillor David Alexander, who accused the Tories of displaying a "total lack of self-awareness".
He added: "The reality is the budget is not being cut.  It is being increased. But demand is increasing too and we cannot spend what we don't have.
"The enhanced arrangements put in place still stand and a great deal of effort has been put in place to help mitigate the effects of welfare reform in recent years.
"What really jars is their (the Conservatives) attempt to portray that they actually care.
"Hundreds of thousands of people are in dire straits because of the welfare reform policies of this Tory government."