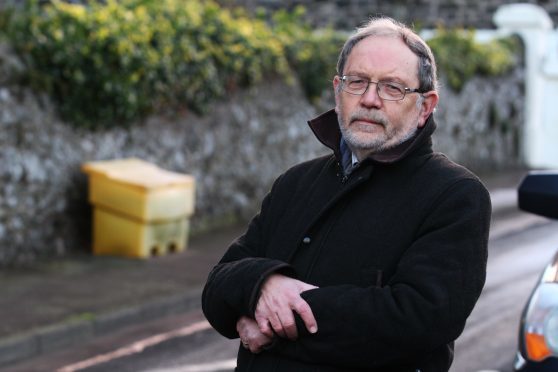 Fife Council has suspended the removal of grit bins across the region following a public backlash.
Bins due to be removed from routes already gritted by the local authority will remain in situ for the rest of the winter, it has been confirmed.
The council is now also considering the replacement of some of the hundreds of grit bins already removed from the streets as part of a cost-cutting review on a case-by-case basis.
Moves to take the bins away had sparked anger among communities used to helping themselves to grit to treat icy roads and pavements.
Liberal Democrat group leader and Tay Bridgehead councillor Tim Brett had asked the council administration to look again at the issue following 10-days worth of complaints from all parts of his ward.
"I'm a great believer in providing people with the tools to do things themselves if they want to," he said.
Transportation vice-convener John Beare revealed at this week's full Fife Council meeting that the removal of bins had been stopped for the time being.
"There are 4,100 grit bins across Fife," he said.
"It's my understanding that the budget approved last year included a £125,000 saving around winter gritting.
"Part of that was to remove grit bins from priority one and two routes but I believe officers have taken the view this year, with the long cold spell we have had, to suspend the removal of grit bins for the current winter period."
Mr Brett said he welcomed that decision but expressed concern about the number of bins already removed.
"The advice I have been given is they will look at requests if a case is made that a particular bin is vital to the gritting of a particular area but it's not going to be done overnight and they're not going to reinstate all 250 that have already been removed," he said.
"I find it hugely frustrating and, frankly, this has not been handled at all well.
"To start doing this in the first week of December is absolutely crazy."
Mr Brett said North East Fife councillors had requested an urgent meeting with transportation officials next week and added: "I understand they need to make savings but that doesn't help people who are struggling."
Senior transportation manager Derek Crowe said: "A budget decision to remove grit bins from priority one gritting routes was taken on the basis that these routes would be treated by council gritters as part of the normal gritting routine.
"The majority of bins on these routes have now been removed.
"However, we are not removing any more and we are considering returning those that are causing concern on a case-by-case basis."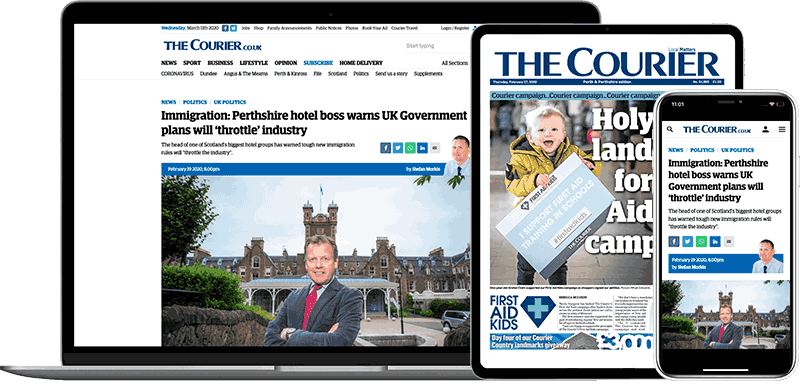 Help support quality local journalism … become a digital subscriber to The Courier
For as little as £5.99 a month you can access all of our content, including Premium articles.
Subscribe