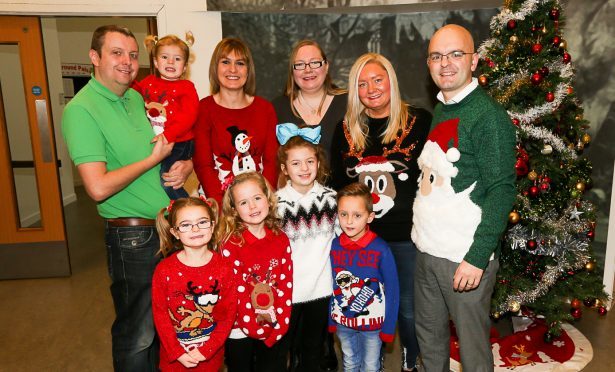 Fifers are being urged to spare a thought for children who cannot be with their closest relatives at Christmas.
Council bosses hope to boost their pool of foster carers and hope local adults will consider giving the gift of a warm and stable home life to local youngsters in the months ahead.
Michelle Meldrum, a foster carer with Fife Council, has joined forces with the local authority to appeal for people to open their doors to children who find themselves separated from their birth families.
"Christmas is about togetherness, about belonging, it's about love and happy faces," she said.
"As foster carers we thrive on giving all the children in our care the best of memories.
"When they are happily ripping open parcels from Santa or cramming in the last bit of turkey with all the trimmings, we remind ourselves that we are not all blessed with a stable loving home, and that any small thing we can do to provide our children with a great Christmas will be remembered."
Michelle Burke and her husband Chris were among the youngest fostering families in Fife when they started out.
After eight years, three children of their own and 26 foster children, the pair say they still love being in a position to help youngsters in need.
"Christmas is a very special time of year for all kids," Michelle said.
"We have always made a big deal about Christmas, seeing the look of happiness on a child's face as they walk into the living room on Christmas morning is such an emotional feeling.
"We want our looked after children to feel the same as our own children. If we are able to give them some happy memories in the time they are with us then that makes our role as foster carers all worthwhile."
Councillor Fay Sinclair, convener of Fife Council's education and children's services committee, said the authority is committed to providing high quality foster care for vulnerable children who cannot live with their birth families.
Her committee recently agreed to introduce a recognition scheme to show appreciation for the contribution made by foster carers, as well as further enhancements to the financial package provided.
Anyone who thinks they can provide a foster home can contact Fife Council on 01383 602235, or visit its website www.fifedirect.org.uk