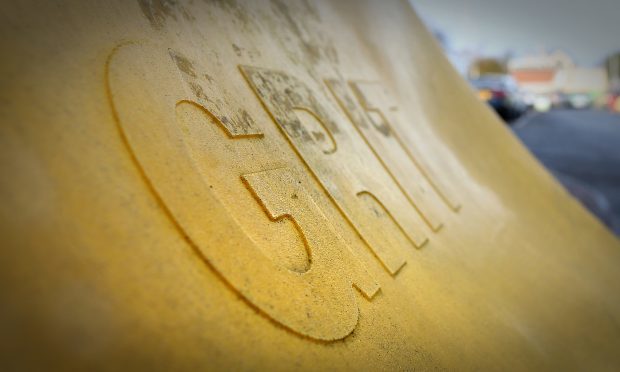 No cuts have been made to Fife Council's grit and salt supplies, the man responsible for maintaining the region's roads and paths has insisted.
Derek Crowe, Fife Council's senior roads manager, has defended his team's response to the recent cold snap, describing recent heavy frosts as "very challenging".
It follows widespread criticism from members of the public and even local councillors about the state of local footpaths, with pedestrians reporting treacherous conditions on walkways throughout the region.
Leading the criticism was Kirkcaldy area chair Neil Crooks, who said no expense should be spared in ensuring footpaths are properly treated.
He said: "Lots of people got in touch with me to complain about the state of the footpaths.
"Everyone knows that it is the higher areas that need to be treated first.
"It's all public money and it makes no sense the council saving money if that's just going to put up the bills of the NHS by treating people who have slipped and hurt themselves.
"I understand that there are budgetary pressures but the safety of the public has to be taken into account."
Dunfermline South councillor James Calder expressed similar concerns.
"Obviously it is unavoidable at winter to have icy conditions, but it feels as though Fife Council has been caught off guard. I have heard of a number of incidents involving people being injured as a result.
"We must ensure public safety is a top priority in winter."
While temperatures are predicted to stay relatively mild in the coming days, Mr Crowe insists weather conditions are being constantly monitored to keep the region moving should the weather turn.
He said: "I'd like to stress that we haven't cut back on our gritting and salting activity and have plenty of salt and grit to use.
"We constantly monitor road temperatures and weather forecasts, and take action to respond to the conditions but, with such a large area to cover, we have to prioritise certain routes.
"On this occasion, the sustained period of freezing conditions interspersed with occasional showers has proved very challenging.
"The first priority is to keep main communication links and commuter routes open and then move into lower priority roads and into the extensive 2,200km footway network and residential areas."