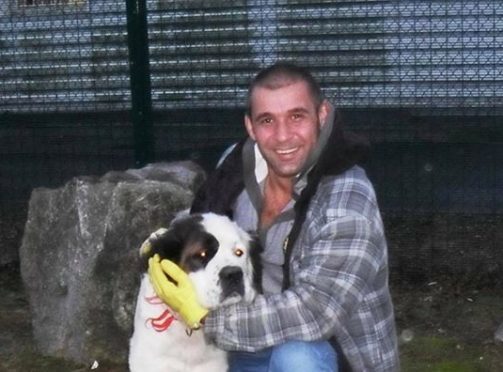 Animal lovers are rallying round to help a Romanian man who was critically injured after delivering rescue dogs to Fife.
Claudiu Ciurea, 35, was working for transportation service Travel 4 Paws when he was involved in a horrific road smash near the Romanian town of Timisoara.
Just days before, he had delivered eight rescue dogs from Romania to Cowdenbeath-based animal shelter Fife Dog Rescue and Rehoming. Thanks to his efforts, five of the dogs have already found new homes.
Mr Ciurea, who lives with his wife and two-year-old daughter in Bucharest, spent nine days in an induced coma after suffering devastating injuries, and his left leg had to be amputated.
A fundraising campaign has been launched to help meet his medical bills and pay for a prosthetic leg.
His boss at North Lincolnshire based Travel 4 Paws, Paul Fairbrother, who was at his hospital bedside in Romania, said his condition had improved since he was admitted just over a week ago.
"His wife was thinking the worst," said Mr Fairbrother.
"We were all thinking the worst. Seeing him there was unbelievable.
"He's coming round now, but as you can imagine he's been in a coma for nine days."
Mr Fairbrother's wife Jodie is still in Romania supporting Diana, the wife of Mr Ciurea.
Stray dogs rounded up in Romania can suffer horrendous mistreatment in the country's animal shelters.
Mr Ciurea helped transport the dogs back to the UK, where organisations like Fife Dog Rescue and Rehoming find them loving homes.
His work also takes him to Perthshire and other parts of Scotland, and across Europe.
At the time of the accident he had a rescue dog in the back of the van.
Miraculously, despite the force of the impact, the dog escaped unscathed.
"Claudiu is absolutely brilliant and would do anything for you," said Mr Fairbrother.
"He's such a proud man. He said he didn't want any help, but money being raised will help towards his medical bills."
Fife Dog Rescue and Rehoming has already raised £410 and is accepting donations through PayPal using the email address fifedogrescue@gmail.com.
Monica Connor, director of the Fife animal shelter, said: "We got to know Claudiu well. He's a lovely guy.
"To think of the amount of dogs he's transported who are now in loving homes. He's done a lot for the dogs.
"We just want to make sure the money gets to him to help with his medical bills or a prosthetic leg."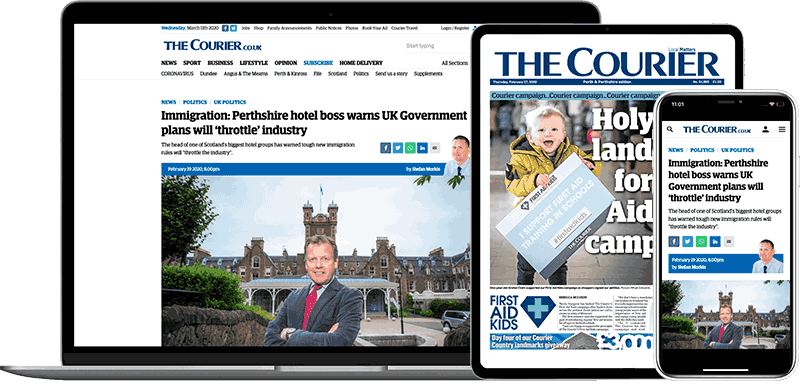 Help support quality local journalism … become a digital subscriber to The Courier
For as little as £5.99 a month you can access all of our content, including Premium articles.
Subscribe