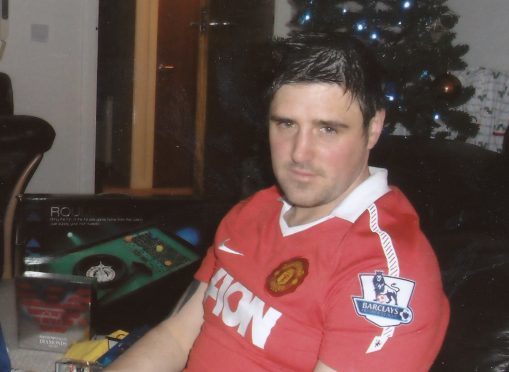 The enduring pain of losing of a loved one to knife crime has been highlighted by a heartbroken father at this poignant time of year.
Alan McLean has now had his seventh Christmas without son Barry, who died from a stab wound in May 2011, aged 27.
Since the man responsible for his death was cleared of murder, Alan, wife Petina and their family have campaigned to raise awareness of the horror of knife crime.
They have also fought for a change in the law, claiming that Barry, who left behind son Connor then only months old, was denied justice when his killer walked free.
Alan said: "Six years have gone by without seeing or hearing Barry's voice and laughter.
"It's the most difficult experience to lose a child no matter what age but when those special occasions arise Christmas, birthdays, etcetera, it brings everything flooding back in great detail and always will.
"Until a parent has experienced losing a child then no one understands the everlasting devastating pain and emptiness in your family life.
"The wrapping of Christmas presents was extremely difficult and painful.
"You know that you won't be wrapping and giving gifts for your son, because someone decided to take his life with a knife."
During his trial at Edinburgh High Court, Sean Kitchener admitted "poking" Barry with a kitchen knife but was cleared of murder when his plea of self-defence was accepted.
The McLeans have pushed in vain for a change in the law to allow judges to be allowed to refer 'perverse acquittal' jury verdicts for review in an appeal court.
They also organised a series of marches under the banner Ditch the Knives, Cherish Life.
Alan said: "We keep saying that our justice system needs radical change to ensure that the punishment fits the crime.
"Who and when is someone going to take ownership and responsibility for making change?"
Earlier this year justice secretary Michael Matheson told him that Scottish ministers could not comment on nor intervene in any court case or judicial decision.