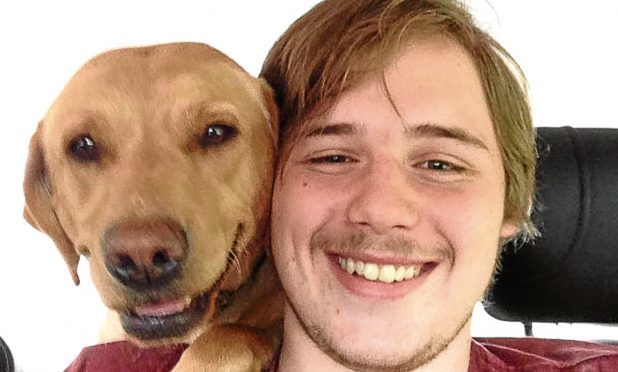 Heartfelt tributes have been paid to a St Andrews University graduate who was among six people killed in a Hogmanay plane crash in Australia.
Edward Cousins, 23, and his family were flying back to Sydney's Rose Bay when their seaplane plunged into the Hawkesbury River at around 3.10pm local time on December 31.
Mr Cousins, his father Richard, 58, his brother William, 25, his father's fiancée Emma Bowden, 48, and Emma's daughter Heather, 11, all lost their life along with pilot Gareth Morgan, 44.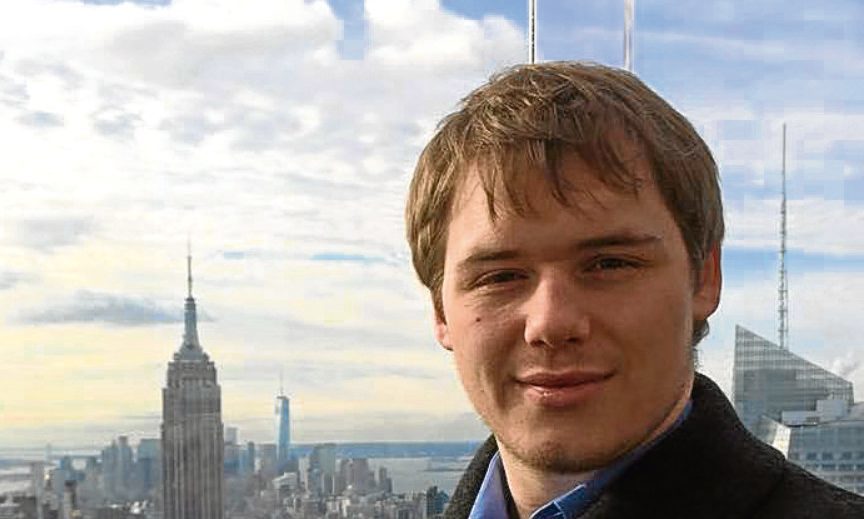 Edward, more commonly known as Ed, graduated with a history degree in June 2017 and was well-known as president of St Andrews University's Mixed Martial Arts Club.
Alex Brinkman, of the University's MMA Club, was one of many people paying her respects to a "dear friend" in a statement yesterday.
"It goes without saying that Ed's sense of humour and bright personality made training in MMA that much better," she added.
"He truly embodied what it means to be a martial artist. His love of the sport and desire to make our club the best possible made him one of the best people to train with and a fabulous friend. He will be missed."
Ed was also renowned for his sense of humour, perhaps summed up last year when he took to social media to speak of his love for the University's Raisin celebrations.
"So tonight I was a game show host, mediated a dance off, watched a man punch a pumpkin and a girl drink sambuca out of it, saw two videos of people recreating Chariots of Fire, had two people vomit on me on separate occasions, witnessed the creation of a Jurassic Park sculpture made out of people, carried someone home and saw a man rip a lemon in half with his teeth," he said.
"Never change Raisin. Never change."
Air accident investigators are examining the wreckage of the De Havilland DHC-2 Beaver involved in Sunday's accident, although comparisons have been drawn with a crash in Quebec, Canada, in August 2015, which involved a similar type of plane.
On that occasion, the small aircraft crashed into the side of a mountain, killing Fiona Hewitt, 52, her husband Richard, 50, and children 14-year-old Harry and 17-year-old Felicity, all from Milton Keynes.
On Tuesday, Nat Nagy, executive director of the Australian Transport Safety Bureau, told a press conference that all incidents involving the same model of plane would be looked into as part of the investigation.
He said: "We will be looking at any previous incidents and accidents specifically around this type of aircraft.
"It's been in use and service for many decades so we will be thoroughly looking at it.
"I think it's important not to draw any conclusions that this is something that is a systemic issue. We haven't identified anything previously that there's anything systemic.
"Over the course of this week we will be able to piece together the factors surrounding the accident and from there, if we do identify any issue that is a safety critical issue, we will notify the appropriate authorities immediately."
Mr Nagy said the aircraft was manufactured in 1963, and that it was not unusual to have a plane of that age still in use.
The exact circumstances surrounding Sunday's crash remain unclear, and investigators are working to reconstruct the events leading up to it.
Mr Nagy told reporters the plane made a right hand turn prior to the impact with the water about 10 minutes later.
His team will now be examining the aircraft data to find out what happened at the time of the incident, including whether the plane was operating at full power and whether it was climbing or descending at the time.
Any recovered mobile phones, iPads and GoPros will also be examined by experts.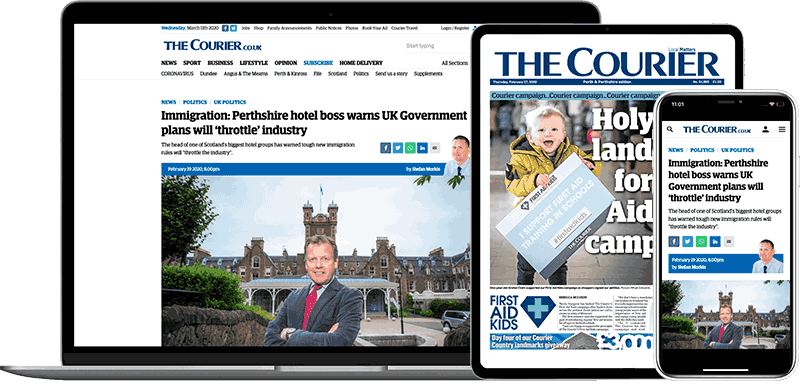 Help support quality local journalism … become a digital subscriber to The Courier
For as little as £5.99 a month you can access all of our content, including Premium articles.
Subscribe