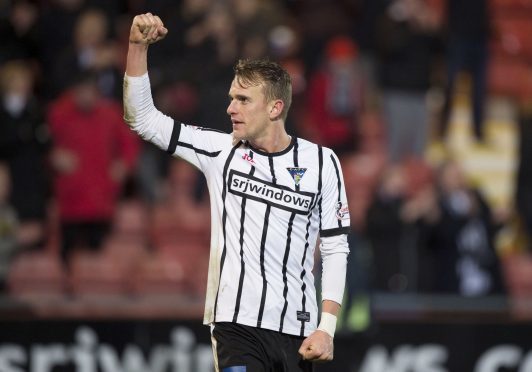 Dunfermline Athletic have pledged to do what they can to root out the "disgusting" individuals who threw fake eyeballs at midfielder Dean Shiels during Tuesday's league derby with Falkirk.
Shiels, 32, who lost sight in one eye in a domestic accident when he was just eight-years-old, was subjected to horrendous abuse throughout the Pars' 2-0 Championship victory at East End Park, with visiting fans singing songs about his visual impairment and throwing fake eyes on to the pitch.
The incident came just a few months after Falkirk players Joe McKee and Kevin O'Hara were suspended after being found guilty of taunting the midfielder about his disability during a Challenge Cup game in October.
The Bairns have since released a statement apologising "unreservedly" for the behaviour of some of their supporters, and Dunfermline chairman Ross McArthur has also condemned those responsible in no uncertain terms.
"We've agreed to work together with Falkirk to review the CCTV and look at the bodycams worn by stewards to see if we can identify the culprits, and Falkirk have said they will deal with them and ban them," he revealed.
In a statement, Falkirk apologised "unreservedly" and pledged to root out those behind the vile taunts.
https://twitter.com/The_Tman10/status/948271415630946304
There are great people at Falkirk, like Alex Smith and Paul Hartley. But after the abuse of Dean Shiels, some of the Falkirk fans re-define dregs of humanity.

— hugh keevins (@shinjukushug) January 3, 2018
The scum who abused Dean Shiels are not real @falkirkbairns fans. They are the ills of society using clubs as a platform to peddle their bile views and actions from the gutter.

— Peter Martin (@PeterMsport) January 3, 2018
Singing songs and taunting Dean Shiels would have been bad enough. But this is way, way beyond that. Nobody goes to the fitba with a couple of spare eyeballs in their pocket. It was premeditated; some knuckle-dragger actually sat down, planned it and thought it was funny.

— Calum Crowe (@CalumCrowe10) January 3, 2018
Fans throwing glass eyes on to the field mocking Dean Sheils disability, and a fan taunting Jake Livermore over the death of his baby son. How low will some of these cretins stoop over a game of football. Idiots.

— Craig Burley (@CBurleyESPN) January 3, 2018
Dunfermline manager Allan Johnston praised Shiels, who saluted the home fans at the final whistle, for dealing with the incidents so well, but admitted he had been disappointed to see the behaviour in the stands in the first place.
"You never like to hear stuff like that," he told his club website.
"It's poor. It's great discipline he showed. The whole team showed that.
"I think we have dealt with it professionally, but you just have to move on. That's why it was important to get the win as well, when stuff like that is going on in the background.
"It's unacceptable in this day and age."
O'Hara was handed an eight-match ban for mocking Shiels during the cup game between the teams last year, with McKee receiving a four-match suspension for the same charge of "excessive misconduct".
For the full story, see Thursday's Courier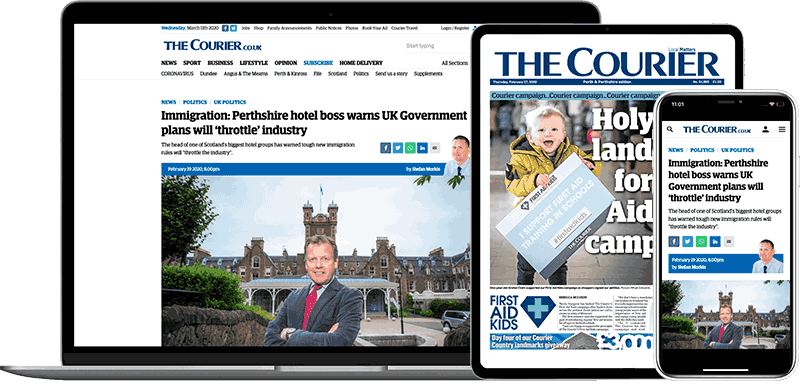 Help support quality local journalism … become a digital subscriber to The Courier
For as little as £5.99 a month you can access all of our content, including Premium articles.
Subscribe