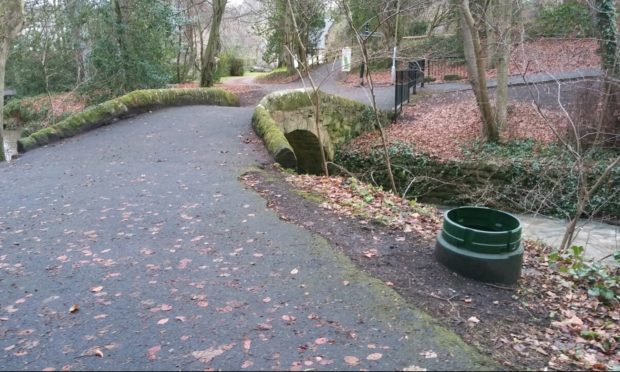 Vandals have struck again at a St Andrews beauty spot, causing damage which will cost taxpayers to rectify.
Bins the length of the Lade Braes have been pulled apart and, it is believed, thrown into the Kinness Burn.
A pumping station owned by Scottish Water has also been covered in graffiti during the rampage, thought to have some time between January 1 and 5.
It was the second time in just over two months that litter bins have been thrown into the water and a local councillor described the destruction as mindless.
Lade Braes is scenic walkway following the burn from the west to the centre of the town.
St Andrews councillor Brian Thomson said it was "very disappointing" to see the pathway targeted again and that cash-strapped Fife Council would have to spend time and money putting it right.
He said: "When similar vandalism occurred in October, Fife Council staff were able to retrieve the bins from the Kinness Burn but due to the recent heavy rainfall the water has been fast-flowing and there is no sign of the bins.
"The council's parks, streets and open spaces team, which has been particularly affected by funding cuts, will now have to divert staff from other important duties to try and locate the bins and if they can't be found purchase new bins at significant cost.
"The mindless action of the vandals has caused inconvenience to users of the popular walk and will result in unnecessary expense to the public purse."
Mr Thomson said a significant sum of money is to be spent on upgrading the Lade Braes later this year and hopes the vandalism can be halted now.
He urged anyone with information about those responsible to contact police.
An appeal for witnesses was also issued by Police Scotland.
Community Sergeant Neil Johnston said: "We are aware of the damage caused to Fife Council property in the Lade Braes area of St Andrews and are keen to hear from anyone who saw anything suspicious over the past week.
"Anyone with information that can assist us in tracing those responsible for these wanton acts of vandalism is asked to contact us at St Andrews police station."
St Andrews police can be contacted by phoning 101.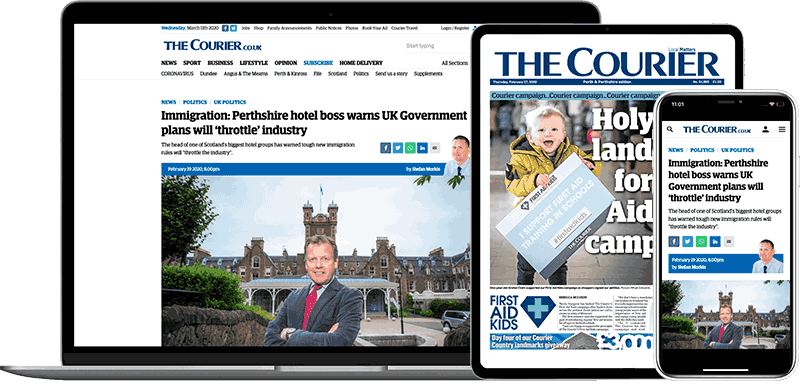 Help support quality local journalism … become a digital subscriber to The Courier
For as little as £5.99 a month you can access all of our content, including Premium articles.
Subscribe