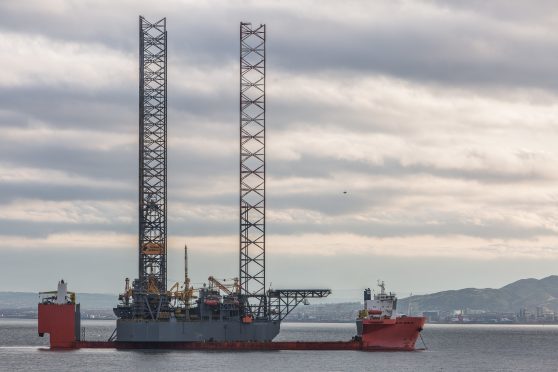 Fife shipping enthusiasts have been treated to the sight of one of the world's most remarkable vessels in recent days.
The MV Blue Marlin has been docked off the coast of Burntisland to take collection of its latest cargo, the Rowan Gorilla VI oil rig.
The vessel is able to carry such vast loads by submerging its hull below the waterline to take collection of items such as oil platforms and even other ships, scooping them up before jettisoning her ballast and returning above the waterline.
One of just two ships of her class, the ship is in demand across the world for complex heavy lifting operations and in 2003 was chartered by the US Navy to transport the stricken warship USS Cole back to America after it had been damaged by Al-Qaeda suicide bombers in Yemen.