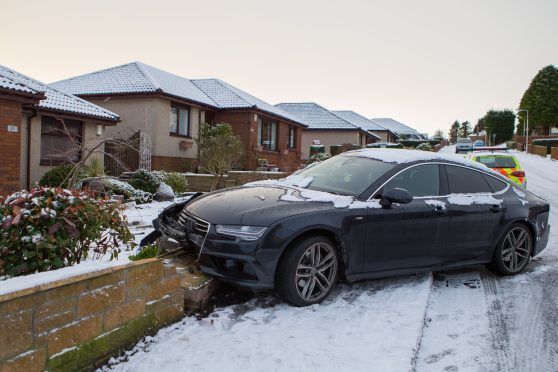 A Kirkcaldy pensioner has been left stunned after two cars crashed into her garden in the space of 12 hours.
Dorothy Banner, 83, was going to bed on Tuesday night when she heard a car plough into the wall outside of her Benarty Street bungalow.
Just hours later another car followed suit, with Mrs Banner claiming that Fife Council has failed to grit the street because it is not on a bus route.
She said: "The first one happened at 10pm.
"I'm a double amputee and was getting put to bed when I heard this tremendous noise.
"My carer ran out and told me about the accident.
"Then the second one happened this morning, though luckily nobody has been injured."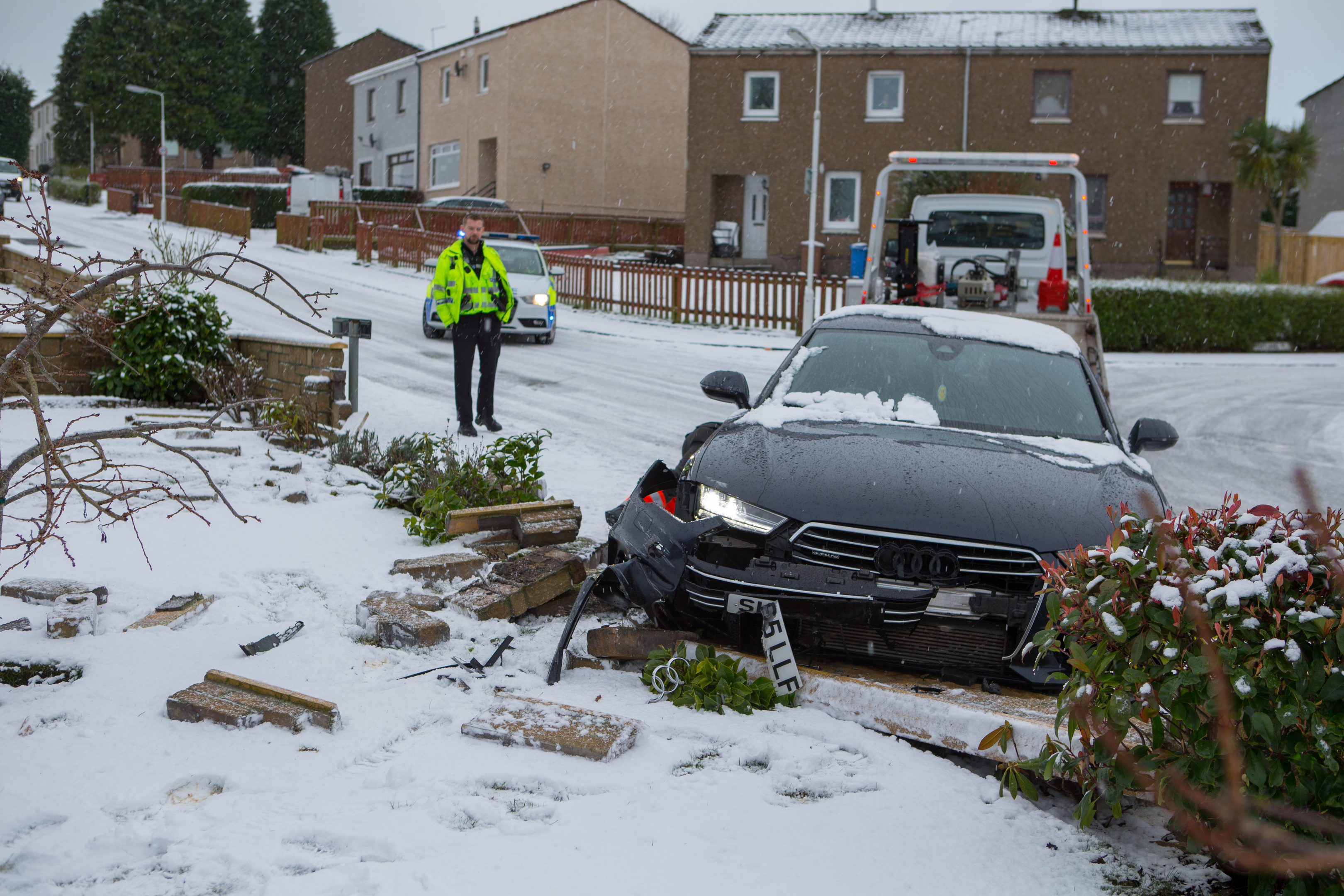 With snow and ice having hit Kirkcaldy in the past 48 hours, Mrs Banner said that the elements, coupled with a lack of gritting in the area, meant that drivers were often reduced to passengers when trying to turn outside of her home.
"It's people trying to come round the corner from Pentland Place and there's nothing they can do.
"This is the third year this has happened.
"I had my wooden fence knocked down a few years ago, and a bit of my wall last year.
"I've been in touch with Fife Council but they've said that they don't grit the road because a bus does not come down it."
Derek Crowe, Senior Manager for Fife Council said: "We constantly monitor road temperatures and weather forecasts, and take action to respond to the conditions but, with such a large area to cover, we have to prioritise certain routes.
"Our first priority is to keep main communication links and commuter routes open and then move into lower priority roads and into the extensive 2,200km footway network and residential areas. Our teams worked overnight to deal with continuing snow showers keeping priority routes clear. Today we are concentrating on treating lower priorities, focussing on footways, side roads and filling grit bins.
It comes as the freezing weather caused a spate of accidents on roads across Tayside and Fife, with schools closed, heavy traffic and bus routes affected.