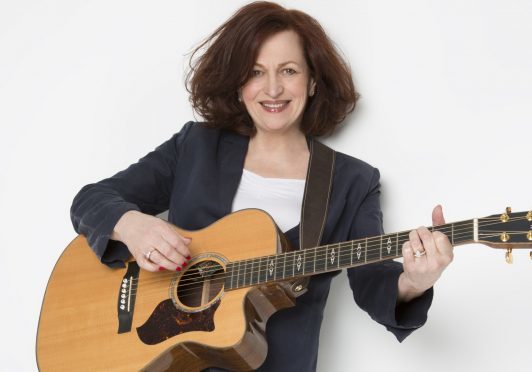 One of Fife's most famous voices has been announced as the star attraction at the launch of this year's StAnza Festival.
Singer Barbara Dickson has been named as the guest of honour for the opening of the 21st incarnation of St Andrews' renowned poetry celebration.
The Olivier Award winning actress will also perform at a gala dinner when the event gets under way in March.
The announcement comes as further details of this year's event were revealed by organisers, coinciding with the start of ticket sales for the five day extravaganza.
Festival director Eleanor Livingstone said: "We're delighted that tickets are now on sale for this year's festival which will be officially opened by the wonderful Barbara Dickson.
"The countdown is now well and truly on for StAnza 2018 which will see internationally acclaimed poets from Scotland, the UK and overseas descend on St Andrews to celebrate all things poetical."
StAnza traditionally focuses on two themes which interweave with each other to give each annual festival its own unique flavour, with organisers this year selecting "Borderlines" and "The Self".
Borderlines will examine how poetry can respond to and engage with a world connected through culture but divided on maps, while the second theme will consider issues around the presence or absence of The Self in poetry and how this engages with the physical and mental self as well as with the political and personal self.
Among those guests lined up to speak at the event is Mark Ford, a regular contributor to the London Review of Books, the Times Literary Supplement and the New York Review of Books.
He is joined on the bill by Rachael Boast, who won the Forward Prize for Best First Collection, Michael Symmons Roberts, a previous winner of the Forward Prize, the Costa Poetry Prize and the Whitbread Poetry Award and acclaimed prize-winning South Korean poet Ko Un.
Paul Bush, VisitScotland's director of events, described StAnza as a "world class" event, adding: "It has been a pleasure to watch it develop into a cornerstone of our cultural events calendar.
"We are delighted to see Fife's own Barbara Dickson opening the proceedings this year and look forward to another exceptional line-up of local, national and international poets."