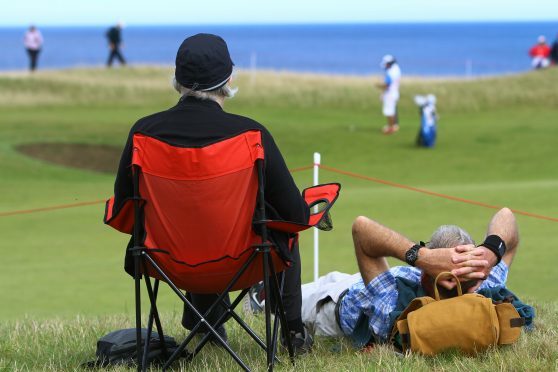 Fife is gearing up for another fantastic year in tourism terms, according to VisitScotland's departing regional partnerships director.
Manuela Calchini, who is leaving her role to become VisitScotland's head of information, believes the Kingdom is well-placed to capitalise on the opportunities 2018 will bring after a hugely successful last 12 months.
Highlighting new investments such as the Queensferry Crossing, Lindores Abbey Distillery and Dunfermline Carnegie Library and Galleries as positive developments to enhance the visitor experience, Ms Calchini added that Fife's many historic locations showcased some of the region's best assets and hidden gems during the Year of History, Heritage and Archaeology.
"As we begin a new year, I am filled with optimism and excitement following a great year for tourism in Fife," she told The Courier.
"From highly successful marketing campaigns to hosting top events, 2017 built well on the successes of 2016.
"Known throughout the world as the Home of Golf, Fife once again showed why it is one of the world's ultimate golfing destinations by hosting world-class events like the RICOH Women's British Open at Kingsbarns Golf Links.
"This year will see the Senior Open Championship come to St Andrews for the first time and over 140 of the world's finest over-50s golfers will travel to the Old Course in July to compete for one of the sport's finest accolades.
"This will no doubt attract fans from all over the world to Fife and, with golf tourism worth £286 million to Scotland's visitor economy, it is imperative that businesses continue to deliver excellent service and keep these visitors coming back year after year."
Ms Calchini added that 2018 marks the Year of Young People, with a celebratory events programme central to the year's success.
That will include Futureproof in Fife, a radical new festival of performing arts, along with old favourites like the Pittenweem Arts Festival, and a number of other top events, which will allow the region to continue to showcase itself .
Looking back on 2017, the so-called 'Outlander effect' saw substantial increases in footfall for attractions featuring in the hit TV series, with Aberdour Castle enjoying a 17% increase in visitor numbers since the show first aired, and that is expected to continue this year.
A special Outlander film locations map, featuring attractions like Falkland Palace and Dysart Harbour, has also been very popular with over 50,000 downloads, while Ms Calchini also highlighted an innovative partnership with E4 to target millennials through an interactive campaign — with more than 4,000 video views and almost 13 million people reached via social media.
She added: "Reflecting on a successful year really shows just how fantastic a tourism offering Fife has and one must also remember how important this is.
"Tourism is more than a holiday experience — it is integral to sustaining communities across Scotland by generating income, creating jobs and stimulating social change.
"I look forward to another great year for tourism in Fife and all the benefits that come with it."
Ms Calchini is bidding a fond farewell after four years in the role, which she has described as "wonderful".
"I have met so many incredible people, discovered unique and innovative businesses, attended top events and learnt so much about this fantastic region," she added.