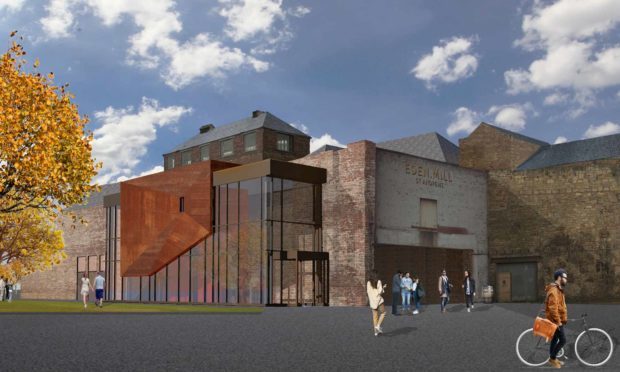 Eden Mill has unveiled ambitious £4 million plans to create a new distillery and brewery just metres from its current headquarters.
The expansion project will see Guardbridge's former paper mill buildings refurbished to become the distiller's new home.
This will allow the company to increase production of gin, beer and whisky, create more products, welcome more visitors and retain space for further expansion.
Sitting within the University of St Andrews' new Eden Campus, included in the plans submitted to Fife Council are several visitor areas, with a café/bar, visitor's centre, shop, presentation room and a top floor VIP tasting area.
Eden Mill is already listed as the number one tourist destination in Fife on TripAdvisor and at peak times is fully booked weeks in advance.
The new facility will enable it to double the number of tourists taking tours from 25,000 to 50,000 every year.
Co-founder Paul Miller said: "With ambitions to grow the business, it's the right time for Eden Mill to move forward with plans for a new distillery and brewery.
"We have always been pioneering, and this expansion can open the door to new product development and continued success.
"To stay competitive, the spirits industry in Scotland needs to embrace new ideas and experimentation while respecting its heritage and traditions, particularly with whisky.
"At this new site, Eden Mill will be in the perfect position to invest in new products and lead the way with innovation.
"We firmly believe that this development will greatly benefit the local area and the wider Scottish economy, which is always what we have set out to achieve as a business."
Pending planning approval, it aims to be on site by this summer with the buildings operational by autumn.
It will become one of the first tenants within the university's  campus.
But the site of the proposed new distillery has its roots in the industry – it was once home to the Seggie Distillery and Brewery which was founded by the Haig family in 1810.
Six years ago Eden Mill resurrected the brewing and spirits tradition with its own take on Scottish craft.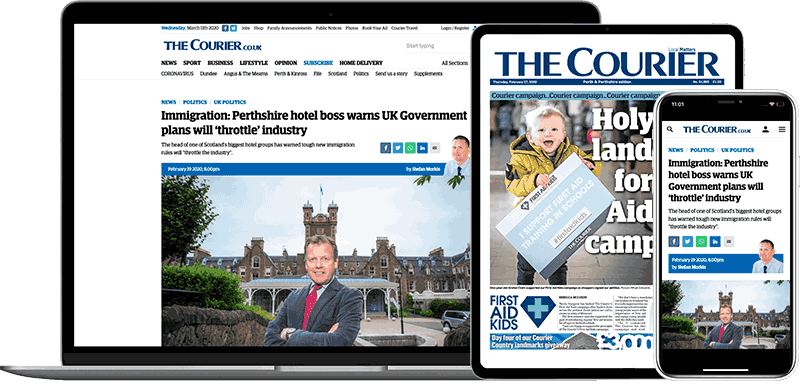 Help support quality local journalism … become a digital subscriber to The Courier
For as little as £5.99 a month you can access all of our content, including Premium articles.
Subscribe