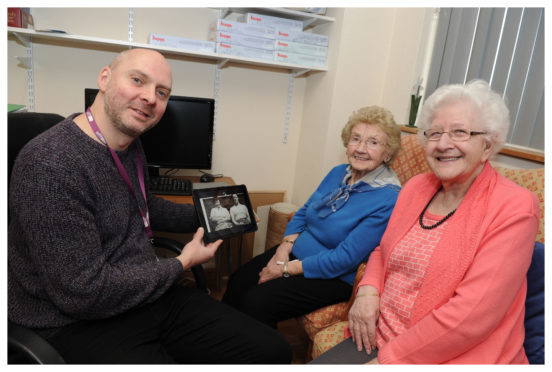 The man tasked with charting 70 years of Glenrothes history says he hopes his work will help build community spirit.
Dan Brown, Fife Cultural Trust's Digital Storyteller in Residence, said he has been inspired by the stories of people as he gathers their tales to celebrate seven decades of life in the New Town.
Originally from Hereford, the 41-year-old says that he has fallen in love with Glenrothes having helmed the seven-month project, backed by the Scottish Book Trust and Fife Cultural Trust.
As one of the highlights of the town's anniversary celebrations, Mr Brown said it is important to create personal accounts of the town's heritage.
"I am aware of the significance of the project," he said.
"Early on when I took on the role I realised that the reach of this project can bond people together.
"We are creating a time capsule that says who is here and what is happening in 2018 and that has played on my mind a little.
"That's why I wanted to get as many stories from as many people as possible."
Mr Brown has spent several months visiting local community groups before reaching out to individuals in a bid to capture their stories.
With dozens of tales already committed to film, he is now in the process of collating the final few selected to relate how Glenrothes has impacted upon their lives.
Among those people he has spoken to are Christine Morgan, mother of Private Marc Ferns who was killed in Iraq in 2004, and Chantal Mrimi, an author and genocide survivor from Rwanda who has made the town her home.
The videos are now being released on a weekly basis via the Fife Cultural Trust's YouTube channel.
Asked what he hoped the legacy of his work in the town would be, Mr Brown said: "I hope it creates an understanding of how special a place Glenrothes is and how valued it is by the people who live, work and study here.
"Even though it's young in its years, its heritage and history is absolutely fascinating.
"It's amazing that the town started as all of these farms and it grew from that and is still growing today.
"I want people to use it as a way of bringing back some of that community spirit."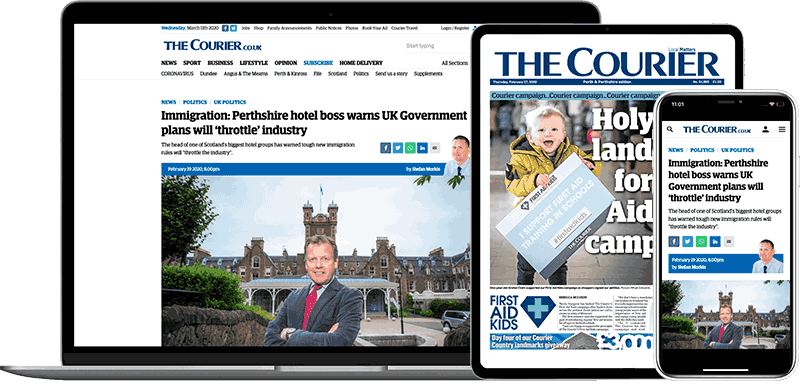 Help support quality local journalism … become a digital subscriber to The Courier
For as little as £5.99 a month you can access all of our content, including Premium articles.
Subscribe