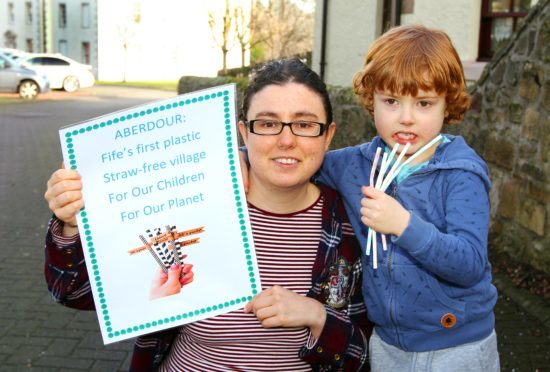 Aberdour has become Fife's first village to go plastic straw-free thanks to two environmentally conscious local youngsters.
Inspired by harrowing footage of the impact of plastic pollution on wildlife featured in the BBC's Blue Planet II documentary, five year old Jamie Allan made a rallying call, in a video posted on Facebook, for people to avoid single use plastics.
Jamie (age 5) wanted to make a video for you all, to share an important message. By way of personally addressing the issue, he's set himself the goal of stopping 10,000 pieces of plastic entering the ocean in 2018 by reducing our consumption, picking up litter, and helping others change. I've just changed the settings so others can share his message, because he really wants lots of people to see it, and to reduce their plastic use with him ❤️if 10,000 people saw it and bought one less plastic thing, he'd have achieved his goal, though I don't see him stopping there!

Posted by Morgana McCabe Allan on Wednesday, 10 January 2018
With the help of local resident Sarah Neal, 45, and her four-year-old son, who is Jamie's best friend and is also called Jamie, all of Aberdour's cafes and pubs, and also the local playgroup, have pledged their support by ditching plastic straws.
Sarah said: "We were so happy when The Cafe at Number 16, the Aberdour Hotel, Room With a View, McTaggart's, the Woodside Hotel, Sands A Place by the Sea and the Foresters Arms all agreed to make the switch.
"But it went even further. Aberdour Playgroup, Aberdour Golf Club and Aberdour Festival all heard about Jamie's campaign and offered to switch from plastic to paper straws too. Even the Marine Conservation Society got in touch.
"Credit to all these organisations for supporting the boys in reducing plastic in our oceans."
Jamie Allan's mum Morgana McCabe Allan, of Dalgety Bay, said the final straw for Jamie was seeing footage of massive islands of plastic in the ocean and learning how straws and other plastic debris can injure and kill wild animals.
Morgana, 36, added: "He asked to make his own video so that people would know they needed to stop using plastic.
"Straws are a great starting place, because they are one of the pieces of plastic kids are aware of using in daily life."
Jane Rigby, who runs The Cafe at Number 16, said she had already ordered in compostable straws.
"As a small cafe and business we are conscious of reducing and recycling any type of waste," she said.
"This is worthy endeavour and we are proud to be part of it."
Elisabeth McTaggart of McTaggart's and the Woodside Hotel said making the switch to biodegradable straws was easy, and they still looked "good with our cocktails."
Hannah Norman from Room with a View said: "We don't serve too many straws but (are) happy to join the community in this challenge."
The Aberdour Hotel said: "We at The Aberdour Hotel are very proud of our lovely village and we would love to keep the beach as clean and safe as possible so we are happy to join the straw free pledge."
Local councillor David Barratt said: "With the community of Aberdour driving this forward themselves, maybe there are lessons to learn which could help us roll this out to the rest of Fife."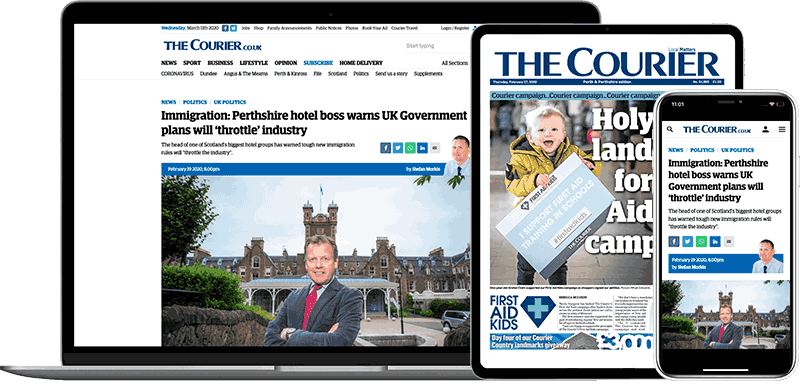 Help support quality local journalism … become a digital subscriber to The Courier
For as little as £5.99 a month you can access all of our content, including Premium articles.
Subscribe