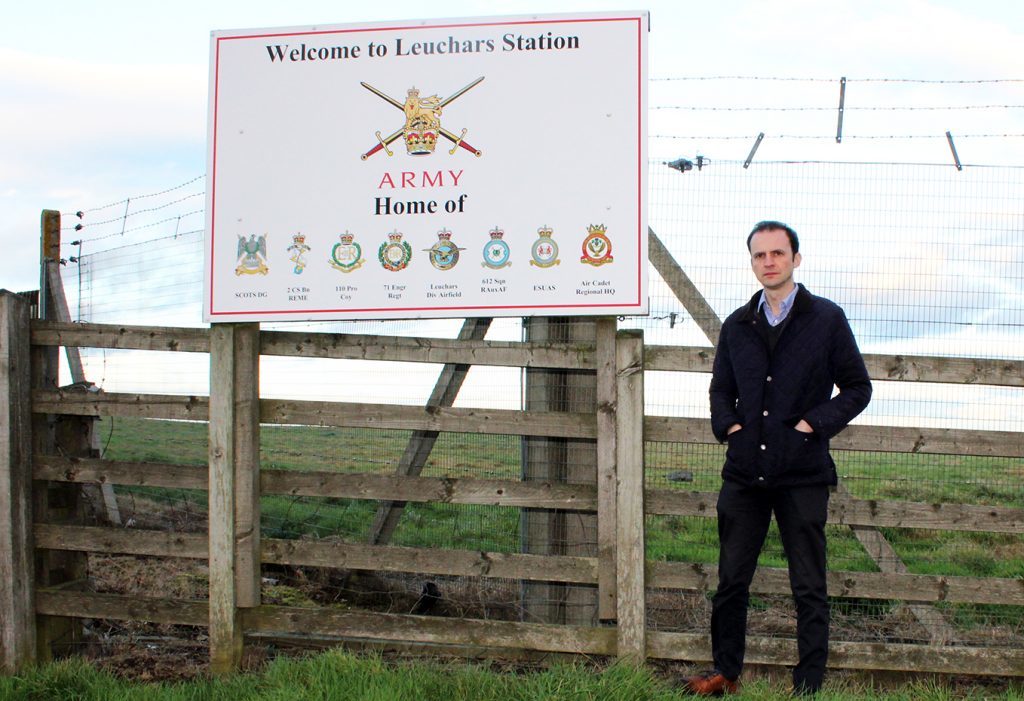 A Fife MP has hit out at the lack of investment in Leuchars a year after the Ministry of Defence promised it would be the centre of Army operations in Scotland.
Stephen Gethins said families are still living in mouldy and infested conditions at the former RAF site despite the vow it would be the Army's Scottish jewel in the crown.
In February last year, the then defence secretary Michael Fallon said the barracks would be expanded as the centre of the force's operations north of the border.
Mr Gethins, who is the SNP's international affairs spokesman, has sought assurances from Sir Michael's successor, Gavin Williamson, that the MoD is still committed to the upgrade of Leuchars.
"As you will be aware your predecessor, Sir Michael Fallon, gave me assurances that investment would come to Leuchars Station in preparation for it becoming the main Army base in Scotland," Mr Gethins wrote.
"However, I continue to be contacted by service personnel about the poor standard of accommodation there and serious issues such as dampness, mould and infestation."
The North East Fife MP said the families living there "deserve better", adding: "It is not apparent to me, or to them, that there has been any significant investment in their accommodation or indeed communities facilities and I would be grateful for any assurances you can offer."
The site was handed over to the Army by the RAF in 2015 and is home to the more than 800 military and civilian MoD staff, including the Royal Scots Dragoon Guards.
It is hoped The Black Watch infantry battalion, also known as 3 Scots, will return to their recruiting heartlands in Leuchars when their Fort George home near Inverness closes in 2032.
A spokesman for the Ministry of Defence said their plans to "concentrate army capability in Leuchars station remain the same" as laid out in the Better Defence Estate strategy of 2016.
An explicit commitment to make Leuchars the main Army base in Scotland was made by Sir Michael, a former Perthshire schoolboy, in early 2017.
"We are one of the biggest landowners in Scotland, with an estate more than eight times the size of the City of Glasgow," the MoD spokesman said.
"The government is committed to having an enduring defence presence in Scotland and we continue to invest heavily in our estate."
He added "consolidating the estate" in Leuchars allows them to "invest in significantly better facilities".