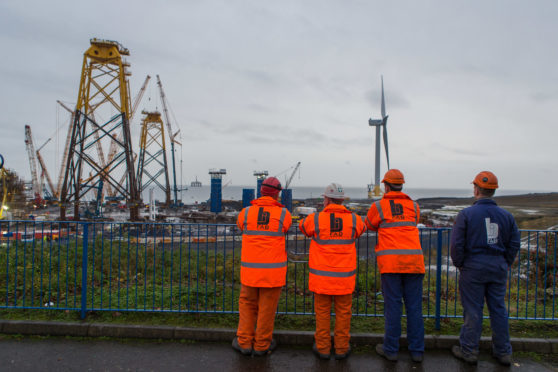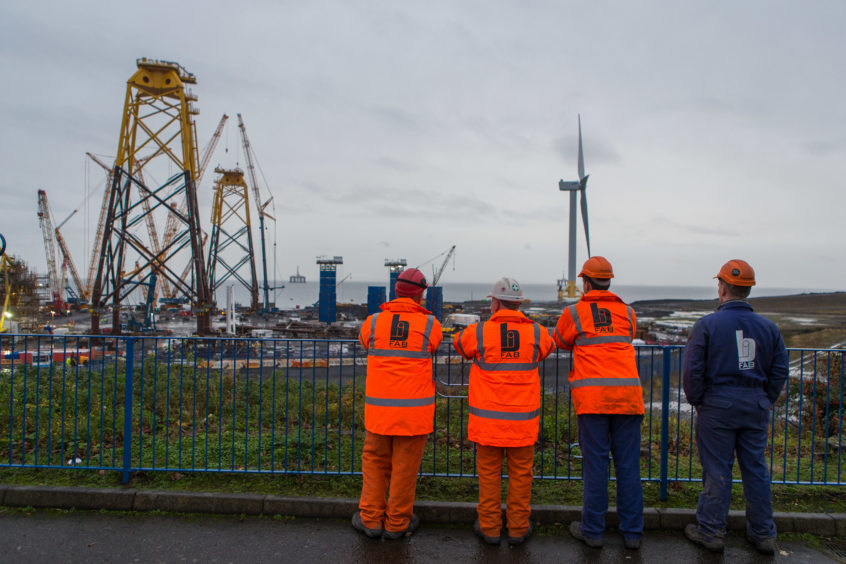 Union leaders are clinging to hope troubled fabrication firm BiFab can still be saved – although they have warned that the clock is ticking down towards closure.
Redundancy notices have been issued to workers at the yards in Arnish on the Isle of Lewis and Burntisland and Methil in Fife, starting a statutory 45 day consultation process.
However, talks between the Scottish Government and potential new investors remain ongoing and trade union representatives will meet with cabinet secretary Keith Brown MSP against next week.
GMB Scotland has called for the Scottish Government to work with the BiFab trade unions to ensure that Scottish manufacturing yards can properly compete for renewable infrastructure projects in future.
GMB Scotland organiser Alan Ritchie said: "The battle for BiFab continues. All is not lost and there is still hope but time is of the essence.
"Next week, we have a crunch meeting with the Scottish Government and thereafter we will have a better understanding about new investment coming into the yards and the long term future.
"We have always been clear that our yards should not be struggling and what we need is an industrial strategy to end the feast and famine in contract work that plagues our manufacturing sector.
"The immediate challenge is straightforward: all parties involved need to pull together again to defend these workers and their communities because letting them go under is not an option.
"Nobody should be under any illusions about how tough this is on our members and their families but everything that can be done to secure the future of Arnish, Burntisland and Methil is being done."
Unite calls for Scottish Government intervention to save BiFab yards
Kirkcaldy MSP David Torrance described this week's news as "highly regrettable" and "extremely worrying", but pledged his support to efforts to find additional work.
"The complex structures produced by the highly skilled workforce at BiFab play a vital role in the renewable sector and I believe the timely completion of the current contract will further strengthen the company's position in the renewable sector," he said.
"I have also contacted Minister for Business, Innovation and Energy, Paul Wheelhouse and have been given assurances that avenues for additional work to bridge this gap, and potential external investors for the yard, are being actively pursued.
"The Scottish Government also remain in constant communication with BiFab management and the Manufacturing Advisory Service.
"It remains my absolute priority to ensure workers, and the local community, are provided with long term financial security."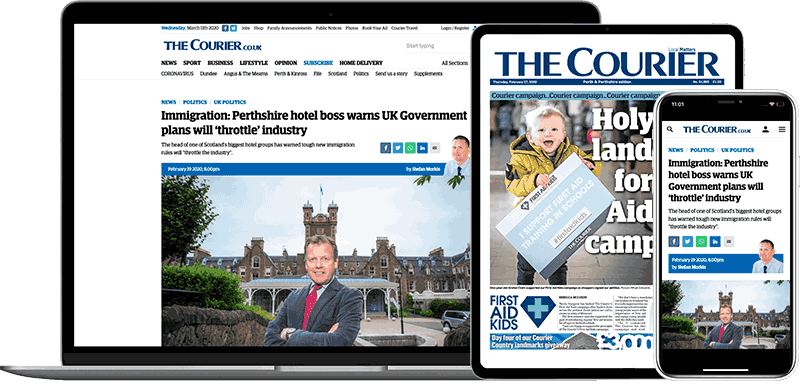 Help support quality local journalism … become a digital subscriber to The Courier
For as little as £5.99 a month you can access all of our content, including Premium articles.
Subscribe