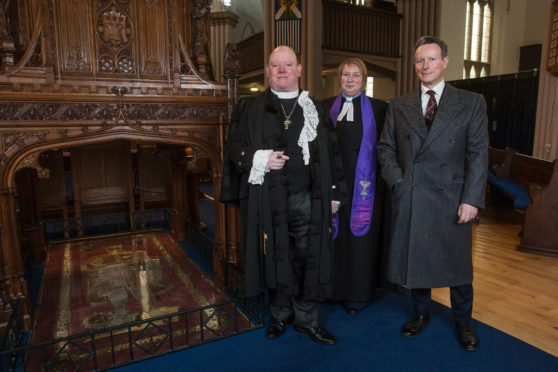 The discovery of Robert the Bruce's remains 200 years ago has important lessons for today.
The Moderator of the General Assembly of the Church of Scotland made the comment as he preached at a service in a packed Dunfermline Abbey.
The service, commemorating the discovery of the grave of Scotland's legendary kind during excavation work before the construction of the current church in 1818, was the first in a series of special events to mark the bicentenary of the Abbey Church.
The Rt Rev Dr Derek Browning said: "Today we commemorate the finding of The Bruce's bones here in Dunfermline but I would suggest we have more to commemorate than that.
"Not just a dead warrior king's bones, but something of his spirit and vision, and his determination after despair to persevere.
"Not just bones from centuries ago, but an example of how we should live our lives today in the face of everything that is going on in the news so that we persevere in being, and doing, good."
A new appeal to help provide direct support to refugees and to support the Abbey Church of  Dunfermline restoration fund was launched.
Drawing on other examples of contemporary perseverance for change, including support of  gun law reform following last week's murders at a school in Florida, he added: "In the face of the tidal wave of suffering and displacement of refugees in many parts of  the globe we persevere, through direct support modelled by the restoration fund appeal which will help address some of the needs of refugees and remind us that this Abbey was founded by St Margaret as a place of sanctuary and refuge, where neighbours are still needed."
David Bradwell, refugee co-ordinator for Scottish Faiths Action for Refugees said: "This anniversary and Robert the Bruce's place in it helps us remember that once upon a time it was our land that was afflicted by war and poverty, and that we can give thanks that today we live in relative peace and prosperity.
"Given the state of many other parts of the world, it is right that we use this anniversary to remind us of our duties and obligations to protect and care for the stranger, the migrant, the traveller and the pilgrim."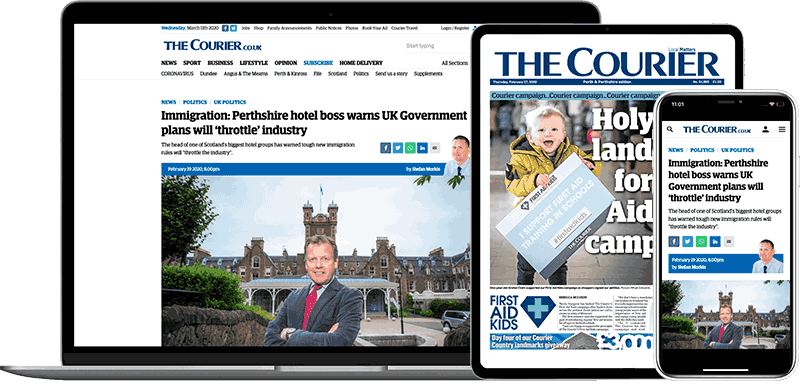 Help support quality local journalism … become a digital subscriber to The Courier
For as little as £5.99 a month you can access all of our content, including Premium articles.
Subscribe