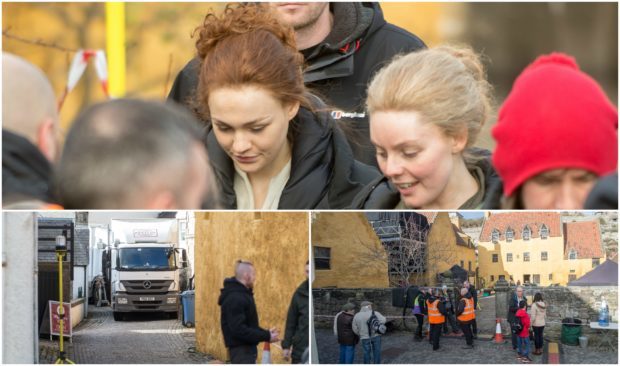 Key cast members from hit TV show Outlander have arrived in a historic Fife village for filming.
Sophie Skelton – who plays Brianna MacKenzie, the daughter of main characters Claire and Jamie Fraser – has been photographed in Culross as season four's production gets under way.
She was pictured next to Nell Hudson who plays Laoghaire MacKenzie.
Steven Cree, who portrays Ian Murray, is also in the village as filming of season four of the Scottish-set series, which has millions of fans across the globe, continues.
The crew began arriving in Culross on Sunday, with filming under way from Monday. They are expected to be in the area until Thursday, February 22.
Local landmarks including Culross Palace are being used to film scenes.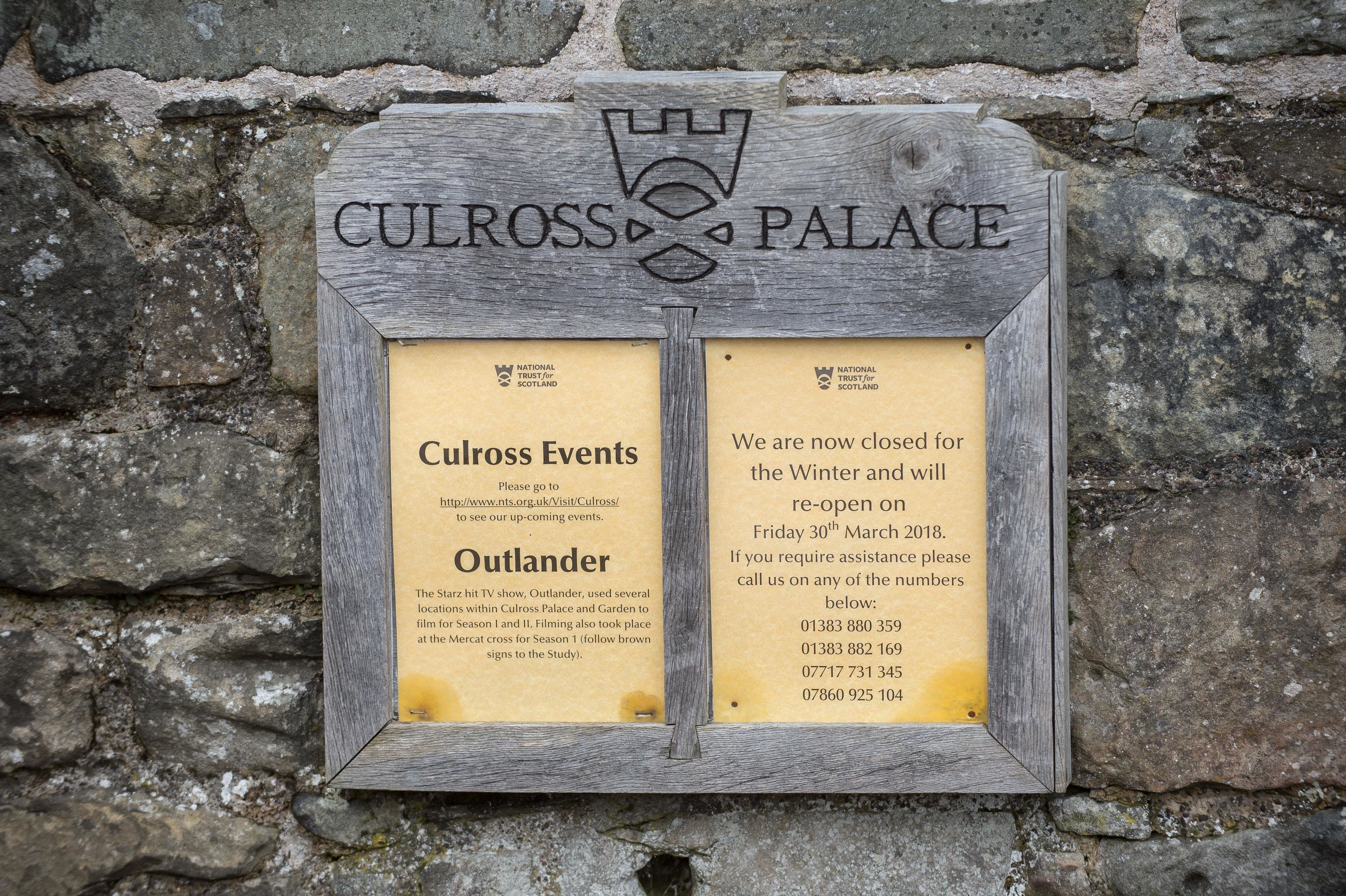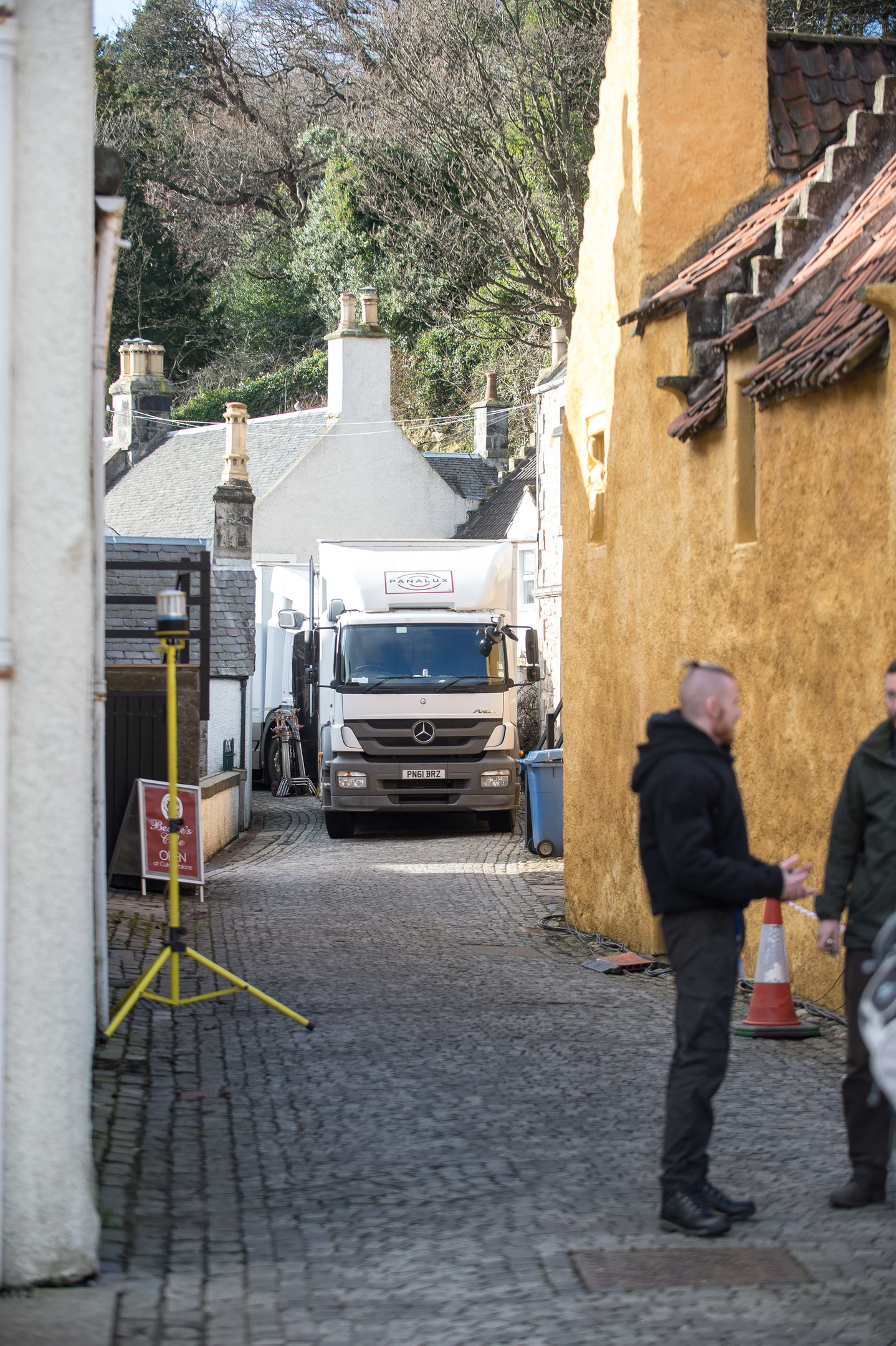 It is believed to be the third time the village has welcomed the Outlander team, with the historic setting providing the ideal environment for some of the show's major set pieces.
Many of the buildings in the town are ancient, dating as far back as the 1400s.
Last week chairman of the Culross Community Council Tim Collins said the TV show had caused tourism in the historic village to go "through the roof" in recent years.
A statement on the Culross Fife Facebook page warned limited parking spaces would be available across the village while Outlander's crew are in town.
It comes just weeks after shops and restaurants in Falkland were transformed back in time to accommodate the show.
Locals have also been posting their photographs of filming in the village to Twitter.
Great Monday watching Outlander filming in Culross. Sophie Skelton (Brianna), Nell Hudson (Laoghaire) and Steven Cree (Ian Murray) in between takes.@SkeltonSophie @MrStevenCree #Outlander @ClanLallybroch #ComeSee @ComeSeeScotland #VisitScotland pic.twitter.com/G5EL82wrJz

— Wyvis Boutique B & B (@WyvisBoutique) February 19, 2018
#Outlander film stars leaving #Culross #Fife for lunch today. Back shortly for another round of takes. Rumours today suggest someone even more famous coming Thursday … ? pic.twitter.com/cZ1fvQxzam

— Graham Harris Graham ??????? (@GHarrisG) February 20, 2018
Honestly, the neighbours next door are a bloody noisy bunch. ?#Outlander filming in #Culross #Fife #Scotland today. pic.twitter.com/JFTIQyAyPd

— Graham Harris Graham ??????? (@GHarrisG) February 19, 2018
#Outlander fans might recognise my new neighbour who moved in next door this morning. Not very friendly ?#Culross #Fife #Scotland pic.twitter.com/j3iufpE34C

— Graham Harris Graham ??????? (@GHarrisG) February 19, 2018
Outlander's story centres around an English nurse who is transported back to Jacobite-era Scotland. The TV show has millions of fans across the globe and has recently provided a huge boost to the Scottish tourism industry.