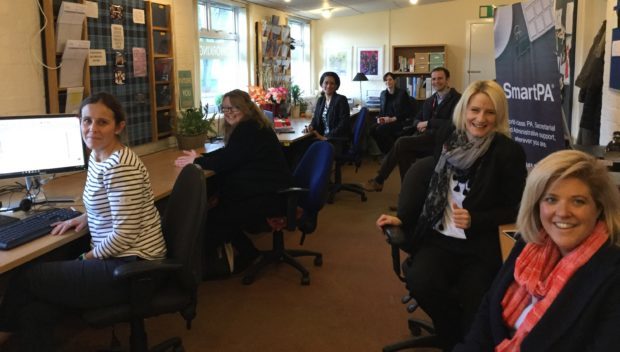 A group of enterprising Army are breathing new life into a building at Leuchars Station by creating a shared working space for the military community.
The hub, which offers a fully IT-enabled working environment, was initially developed by Sarah Stone, who runs community benefit consultancy Samtaler, and Emma-Jane Kerr, who runs SmartPA.
Both women are army wives and mothers who have been successful in their own careers.
While working from home was an option, both women agreed a hub would not only create a better working environment, it would also provide a networking opportunity for all military spouses to come together, share skills and build friendships.
"As a military family we have moved around a lot and it is really important to integrate wherever you are.
"When we realised that so many wives and partners were working from their dining tables without the proper resources, we asked if we could take over the community hall.
"Over the last few months we have grown and now have women who were working for employers from home as well as women who are studying.
"Anyone connected to the military who wishes to use the space can become a member and we have a hot desk arrangement.
Like many of the women, Emma-Jane was based at Fallingbostel in Germany before the move to Leuchars.
With two small children to look after she said some women can feel isolated in a new place.
She said she enjoys the support and friendship from others in the hub, yet still has the flexibility of working from home if she needs to.
"This is a great facility and if it wasn't for this I think my social interaction would be limited to the nursery run and my work.
"The hub gives everyone, whatever rank their husband or partner is, a chance to mix."
During a visit North East Fife MP Stephen Gethins met Dee Bola, from Fiji, who came to Leuchars from Fallingbostel with her husband and young family in 2015, and is using the hub for her studies at the University of St Andrews.
He also heard from Charmaine Kelly who was enjoying the hub after months of working for her employer in Slough from a cupboard-like space in her military accommodation.
He said: "This is an excellent facility which is proving to be a great asset to the base and helping to bring the military community together as well as making it easier for those using it to work and study."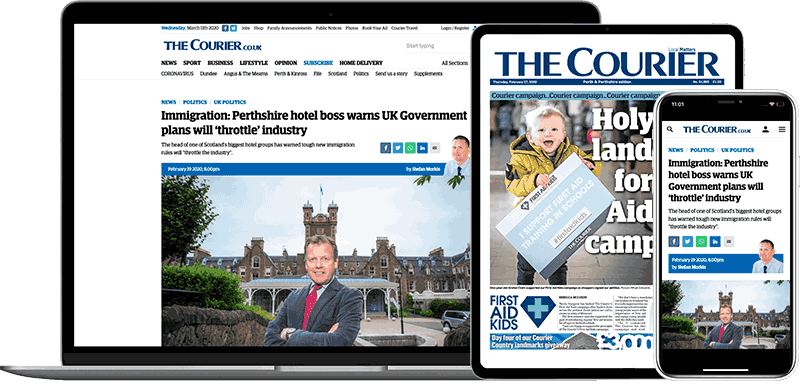 Help support quality local journalism … become a digital subscriber to The Courier
For as little as £5.99 a month you can access all of our content, including Premium articles.
Subscribe