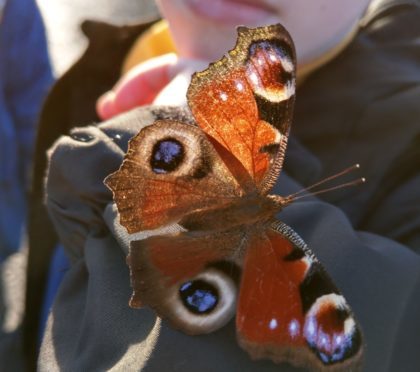 The Arctic blast could spell disaster for wildlife after a number of species made an early spring appearance.
In Fife, a peacock butterfly was recorded in Leven on January 26, nearly three months earlier than the insects are expected to emerge.
On average, peacock butterflies are first seen on April 15.
Sadly, according to Woodland Trust Scotland, the butterfly is probably "doomed".
George Anderson of Woodland Trust Scotland said: "The majority of these radically early appearances are down south but there have been a handful of Scottish sightings.
"The peacock butterfly spotted in Leven in January is extremely early. You normally wouldn't expect to see them until mid-April.
"Given this week's cold blast that butterfly is likely doomed and for many of the plants and animals which are making an earlier and earlier start, this is always the danger.
"If you are feeling sorry for yourself in the cold weather this week, spare a thought for the poor peacock butterfly of Fife."
Through its Nature's Calendar project, the Woodland Trust has logged many early spring events in England, including blue tits nesting in Hampshire a week before Christmas.
Frog spawn has also been seen two months early, in January, and one volunteer recorded hazel flowering in October instead of March.
While most of the 352 reports of unusual early spring activity sent in by members of the public have related to England and Wales, a handful, including the Leven peacock, were spotted in Scotland.
Charlotte Armitage, citizen science officer for the Woodland Trust, said: "We've been shocked by the sheer volume of early records received this year. However, they highlight the importance of Nature's Calendar data.
"The public are providing us with information that helps us better understand how flora and fauna is faring in a fluctuating climate — and we need more people to sign up.
"With colder weather anticipated over the coming weeks, it will be interesting to see how some species react, having bred, bloomed or emerged early."
Nature's Calendar is a continuation of seasonal recordings which date back to the 18th century. By recording the timings of natural phenomenon, thousands of people have enabled Nature's Calendar to become a leading survey into how climate change is affecting UK plants and wildlife.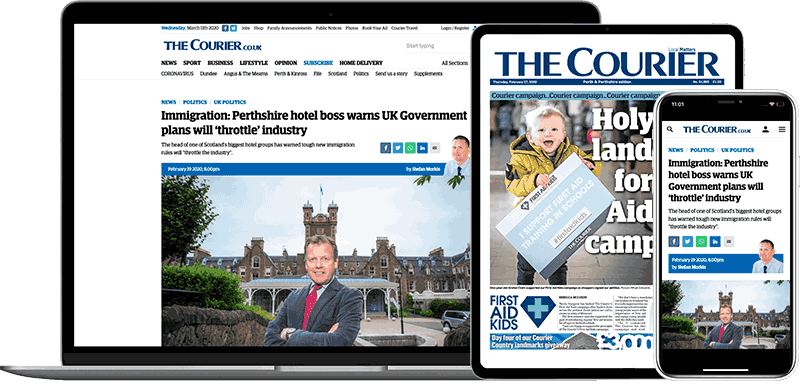 Help support quality local journalism … become a digital subscriber to The Courier
For as little as £5.99 a month you can access all of our content, including Premium articles.
Subscribe