Rural parts of Fife have seen some of the heaviest snow this week, with strong winds whipping the white stuff into deep drifts.
While the authorities understandably focus gritting and clearing operations on main routes, it means minor roads can often become impassable.
Our road this morning. Suffice to say I'm not expecting the postman today. #Fife pic.twitter.com/EHJ4MB42Eb

— Ben Dolphin (@CountrysideBen) March 1, 2018
Time then for the area's unsung heroes to step up and sort it out.
We've already told you about the farmers rescuing stranded drivers near Kinghorn, and Strathmiglo farmer Russell Black is another one of the private army of people who have turned their attentions to helping others.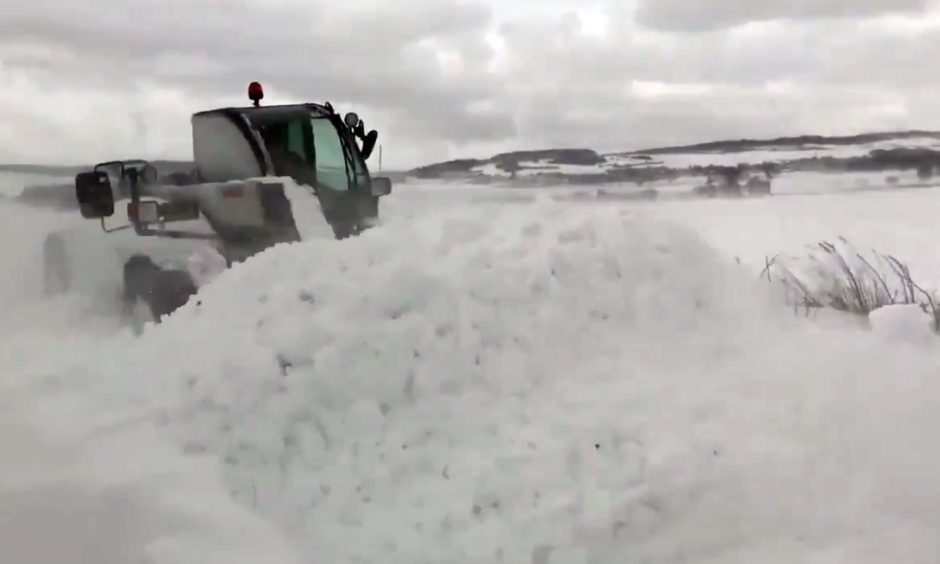 The Courier's Struan Nimmo was sent this video of Russell as he ploughed through the snow in the Howe of Fife area today.
Struan said: "Farmers always come to the rescue during times like this.
"Drifting snow is the problem in the Howe of Fife area. Luckily, Strathmiglo farmer Russell Black is helping out a neighbour by digging his track out.
"Big job! Well done Russell!"