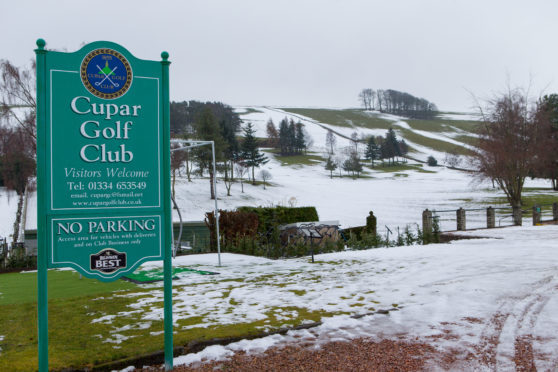 A woman is being treated in hospital for serious injuries following a freak sledging accident in Fife over the weekend, it has emerged.
The casualty, who is said to be in her 40s, had to be stretchered away from Cupar Golf Club on Saturday after what started out as a fun morning in the snow turned sour.
It is understood the woman suffered a serious back injury, although the Scottish Ambulance Service refused to confirm suggestions locally that she suffered a fractured vertebrae.
Witnesses said she appeared to have landed awkwardly as the sledge passed over a bunker at the foot of a hill.
Paramedics were called and the woman was taken to Ninewells Hospital for further treatment.
It is understood the ambulance was unable to drive up to the golf club, due to the conditions, and medics were forced to park on Sandylands Road before walking the rest of the way.
A Scottish Ambulance Service spokesperson said the alarm was raised at 10.15am on Saturday, adding: "We dispatched one ambulance to the scene.
"One female patient in her 40s was transported to Ninewells Hospital."
The course has been a popular sledging venue for generations of Cuparians, and hundreds of people of all ages have been taking to the slopes to enjoy the snow there over the last few days.
The clubhouse is understood to have been closed when the accident happened, although disclaimer notices were posted by the golf club warning people who wanted to sledge were doing so at their own risk.
The course is owned by the National Trust for Scotland and rented by the club, which means there is nothing officials can do to prevent people from going on to the land.