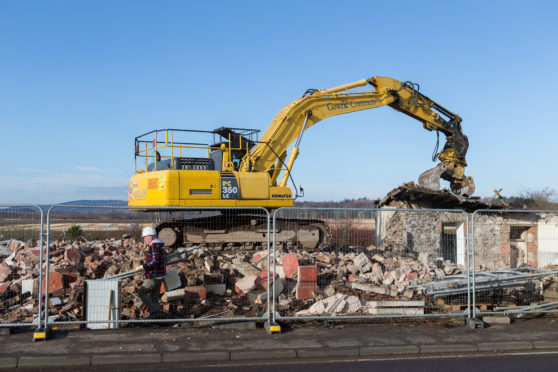 A historic Fife inn which has lain abandoned for several years has finally been knocked down.
The Pickletillum Inn was razed to the ground to make way for rental flats and a private house.
Originally a drovers' inn then a coaching inn, the hostelry near Drumoig dates back to 1732.
It was the last stagecoach stop on the route between Edinburgh and the ferry from Newport to Dundee.
A well-known landmark on the A914 between Leuchars and Newport, the hotel held fond memories for many Fifers.
However, it closed down several years ago and fell into a dilapidated state.
Demolition began this week, after a warrant to knock down the building and adjoining Wayside Cottage was granted.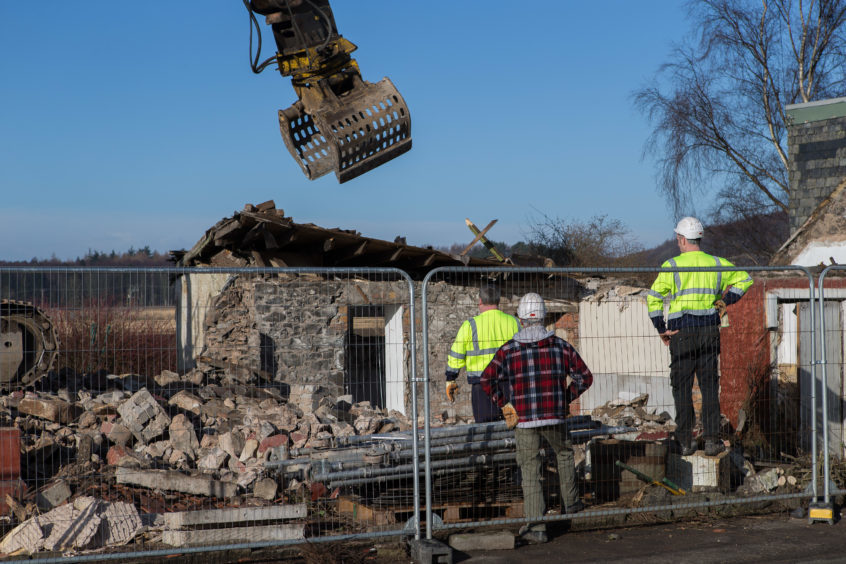 Planning permission in principle for eight mid-market rental flats was granted in 2015 and a detailed planning application is expected to be submitted by Kingdom Housing Association to Fife Council shortly.
Drumoig Developments was given the go-ahead for a single-storey two-bedroom house on the site of the cottage last year.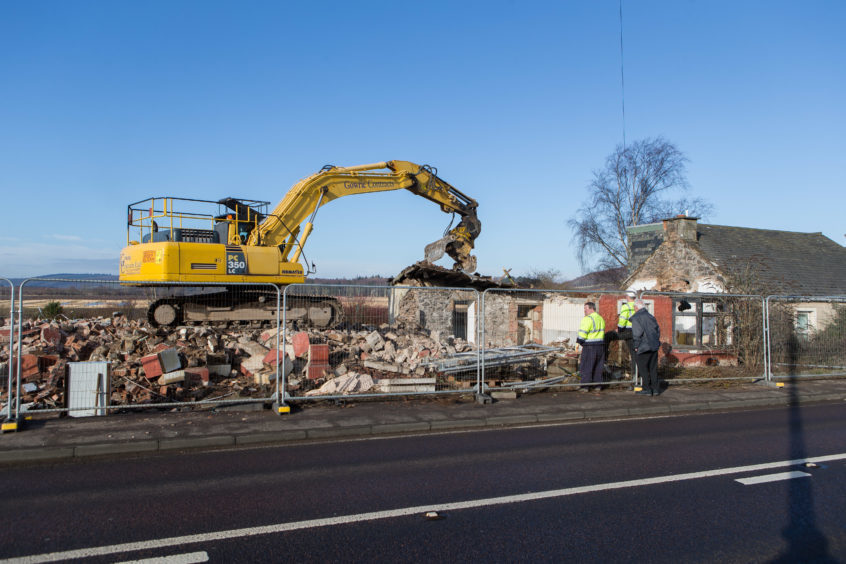 The flats, which were approved in 2015, despite serious road safety concerns being voiced, constitute the affordable housing required for the development of 36 new houses at nearby Drumoig.
Tay Bridgehead councillor Tim Brett said: "In some respects it's disappointing that the Pickletillum Inn is going.
"There were calls for it to be retained and preserved some years ago but it has deteriorated.
"It is now going to be made into flats for affordable housing, linked with the larger development at Drumoig.
"I supported that application as there was a need for affordable housing with the bigger development.
"I did have some concerns about whether the Pickletillum was the correct site for affordable housing but I have been persuaded that it is.
"It is on a very good bus route, with services for St Andrews and Dundee going past the door."
Drumoig Developments is also to create a temporary shop at Drumoig, a play area, footpath links, recycling centre and a community woodland.