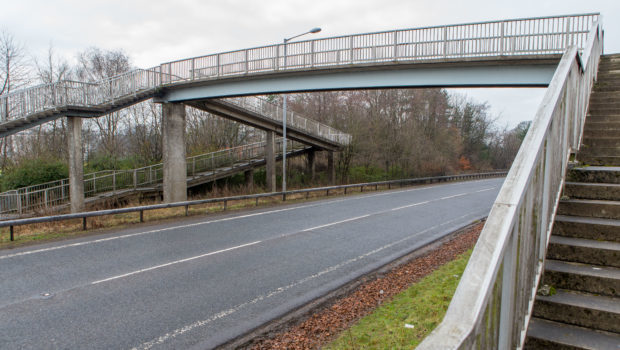 A pedestrian killed when he was struck by a car near Windygates was a 36-year-old man from Glenrothes.
It is thought he was walking towards Glenrothes when he was hit from behind by an Audi on the A911 on Tuesday evening.
Police have yet to release the dead man's identity but it is understood officers have been liaising with his family.
The man suffered significant injuries in the incident, which occurred around 10.35pm just yards from the Durie Vale roundabout near Windygates, and was pronounced dead at the scene.
It is also believed the victim may have been involved in a near miss with another vehicle minutes before the fatal collision.
A motorist told how he just missed a man who was wearing dark clothes and was difficult to see.
Other drivers reported seeing someone dressed in black walking along a different stretch of the same road, which is unlit and has no pavement.
The road was closed from the Durie Vale roundabout to the Milton of Balgonie junction for around 11 hours after the incident.
Police have appealed for information which may be relevant to their investigation.