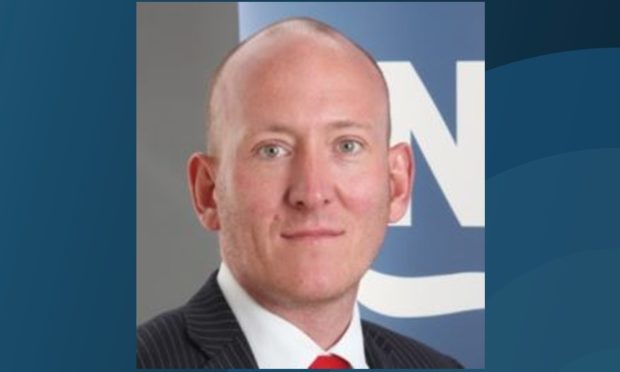 NHS Fife has refused to confirm or deny allegations an executive was suspended for promoting his mistress to a highly paid job in his own department.
Scott McLean has been suspended from his post as chief operating officer in charge of acute services since November.
The 42-year-old has been on full pay since then while an investigation is carried out into alleged misconduct.
It has now been claimed the probe centres on the recruitment of Shelley Marshal, 38, to a secondment post within the acute services division while she and Mr McLean were having an affair.
It is understood they began a relationship while they were studying for degrees in business administration.
A source said Mr McLean left his wife last year and Ms Marshall separated from her husband.
A profile on the LinkedIn social media website states the purpose of Ms Marshall's role is to "facilitate performance reporting on specific areas within the acute services division" and "enable the chief operating officer to measure service performance against agreed standards".
Members of NHS Fife board have been kept in the dark over Mr McLean's absence from work and said they were merely told he was on long-term leave.
Mr McLean is an honorary professor at the University of St Andrews' School of Medicine and jointed NHS Fife in 2013 as executive director of nursing.
He was promoted to chief operating officer of acute services in 2015, a post which carries a wage of between £74,000 and £100,000.
A qualified nurse, he studied at the University of Abertay and graduated in 1995.
NHS Fife declined to comment on the latest claims surrounding Mr McLean's absence and simply re-issued a previous statement from director of workforce Barbara Anne Nelson, who said: "NHS Fife has a legal responsibility to protect the privacy of its employees and is therefore unable to comment on matters relating to individual staff members, past or present."