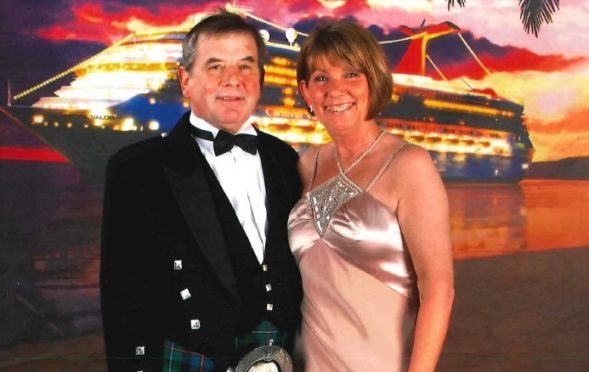 A Fife widow has called for an overhaul of fatal accident investigation laws amid fears a watered-down probe was carried out for her husband's death because it happened on private ground.
Robbie Rintoul, 68, was killed by an HGV at an industrial site in Thornton just over three years ago after the lorry driver failed to spot him before moving off.
His family endured a three-year battle for justice in the civil courts after prosecutors ruled out criminal charges or a fatal accident inquiry (FAI).
It later emerged police carried out a different investigation into the fatality than would have been the case if it had happened on a public highway.
The Crown Office insisted it was incorrect to suggest that because the death was on private ground it was dealt with in a lesser manner.
However, Jean Rintoul, 68, fears families are being denied justice because of red tape.
She said: "The way Robbie's death was investigated raises concerns about the way Police Scotland carry out its enquiries.
"If there was a murder on private ground the police would investigate the same as if it were in public, so why is a traffic fatality treated differently?
"Those behind these policies need to rethink the investigating, recording and reporting of all deaths because no one should be left without even a sense of justice because of a difference in process."
Mr Rintoul worked as a blacksmith at Strathore Business Park, less than 1km from his house.
After finishing on Wednesday February 4 2015 he was leaving the site to walk home, and passed a parked lorry that had its motor running.
The driver had left the HGV running to visit the site office and when he drove off on his return, he fatally struck Mr Rintoul.
Although he was still on the site, the Crown ruled out an FAI claiming it was not a workplace death as he clocked off just minutes before.
An investigation for the ensuing civil action found Police Scotland compiles Collision Investigation Reports for fatalities on public roads but on private ones, officers complete Sudden Death Reports.
It is unknown why the two are treated differently.
Mrs Rintoul, a retired manager in social care, believes the incident also highlighted a need for all haulage vehicles to be equipped with more mandatory mirrors to reduce blind spots.
She said: "There is no point harbouring a grudge against the driver as he has Robbie's death on his conscience for the rest of his life.
"But the main issue is we now know there are gaps in the system of how deaths are investigated and I think it's in the public interest to have these differences explained and rectified – no death should be treated differently just because of who the landowner is."
The civil action against Strathore Plant Hire Ltd was argued on driver negligence and settled last month with company bosses paying out an undisclosed sum before it reached court.
Innes Laing, partner at Digby Brown Solicitors who represented the family, added: "This was a tragic incident for the family to endure.
"They have shown great strength of character in dealing with the defenders for the last three years. Hopefully they will now be able to restore some sense of balance and peace to their lives."
A spokesman for the Crown Office said: "A full and detailed investigation into the death of Mr Rintoul, under the direction of Scottish Fatalities Investigation Unit (SFIU), was completed and after careful consideration of the facts and circumstances of the case, the Crown Counsel concluded that no further action was required.
"It is incorrect to suggest that because the death was on private ground it was dealt with in a lesser manner.
"The family were informed of this decision and the reasoning behind it, as were their solicitors on September 9 2015."
A Scottish Government spokesperson said: "This is a tragic set of circumstances and our sympathies are with Mr Rintoul's family.
"Decisions relating to fatal accident inquiries are a matter for the Lord Advocate acting independently."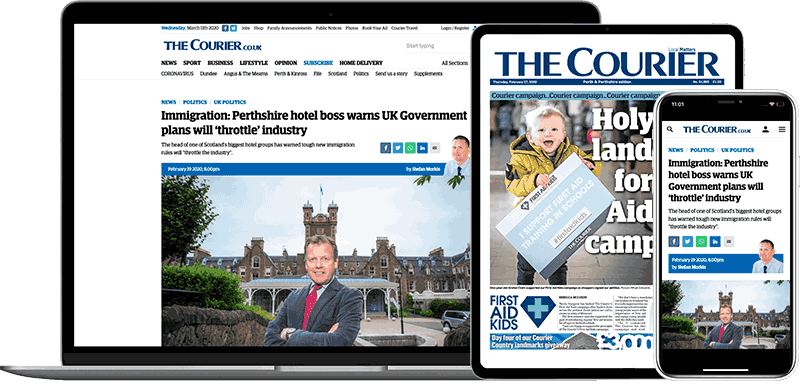 Help support quality local journalism … become a digital subscriber to The Courier
For as little as £5.99 a month you can access all of our content, including Premium articles.
Subscribe