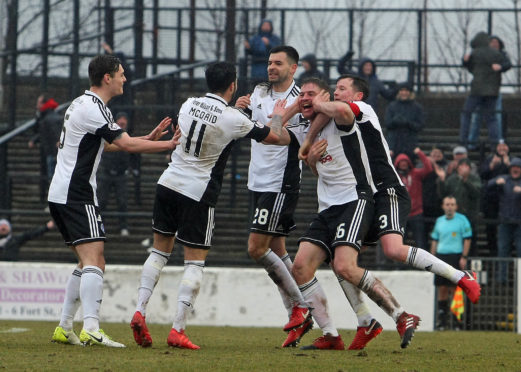 Raith Rovers have pledged to root out the fans responsible for making racist remarks towards an Ayr United player during the weekend's 3-0 league defeat.
The Kirkcaldy club said it has received notification that the attention of match referee Gavin Ross was drawn to "offensive remarks of a racial nature" at Ayr midfielder Declan McDaid from supporters in the Railway End of Somerset Park – where the travelling Rovers fans were housed on Saturday.
A Raith Rovers spokesperson said it has been conducting a "rigorous" investigation into the alleged incident and is keen to identify those at fault for what it described as "unacceptable" behaviour.
"Raith Rovers FC condemn in the strongest possible terms any form of abuse of a racist nature, are committed to investigating this incident thoroughly, and identifying the person or persons responsible," it said.
The club has also appealed for any information that can help their investigation, adding that information can be sent in confidence to the Raith Rovers Safety Officer via safety@raithrovers.net.