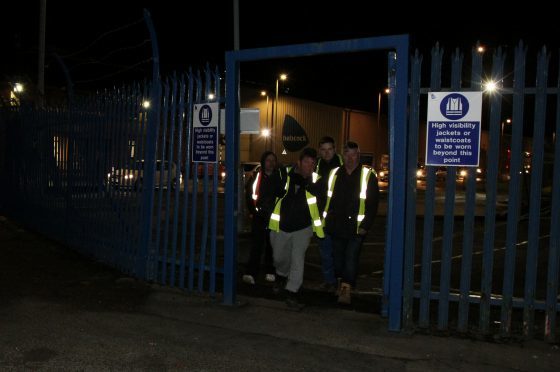 Dockyard workers have been left "angry and disappointed" by the decision to axe another 150 jobs at Rosyth, unions said.
The announcement late on Tuesday came shortly after Babcock shed 250 jobs at the end of last year
The Prospect union said this brought the total job losses across Babcock's Marine division to around 900.
Negotiator Jane Rose said it would work to try and mitigate the losses and seek to avoid compulsory redundancies.
"But there is no escaping the fact that our members are angry and disappointed at further job cuts."
The union's national secretary for Scotland, Richard Hardy, added:  "We've been campaigning for some time for the Westminster Government to move ahead with the orders for fleet solid support vessels and Type 31e Frigates so that Rosyth and other yards across the UK can have certainty about workloads.
"It's vital that the MoD places these orders with UK yards soon or the promised drumbeat of ship launches will be replaced by a lament for lost skills and jobs."
That was echoed by Dunfermline and West Fife MP Douglas Chapman who feels "dismay and frustration" about the further cuts which he regarded as largely avoidable had the UK Government had a post-carrier transition plan in place.
Having been disappointed when MoD procurement minister Guto Bebb cancelled his visit to the Fife yard earlier this year, Mr Chapman has since met with him to underline governmental policy to keep orders coming in to maintain a skilled workforce.
"It's not as if anyone in the Tory government or the MoD did not realise that the aircraft carrier contracts were coming to an end.
"It's just that they refused to act by making sure some additional work could be offered to Rosyth during the transition period," said the SNP's defence procurement spokesman.
He added:  "Sadly, for the 150 employees and the 250 people who were let go just before Christmas, it's the UK's lack of strategic planning and the timing of programmes that is costing people their jobs."
Cowdenbeath SNP MSP Annabelle Ewing added: "My primary concern is for those who now face the prospect of redundancy and my thoughts are very much with them.
"Obviously, even after this announcement, Babcock remains an extremely important employer in my constituency and I am hopeful that new contracts lie ahead that will see significant employment secured at Rosyth well into the future."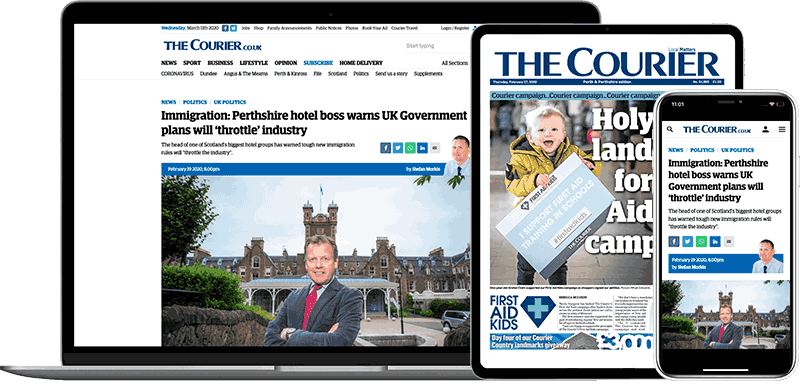 Help support quality local journalism … become a digital subscriber to The Courier
For as little as £5.99 a month you can access all of our content, including Premium articles.
Subscribe