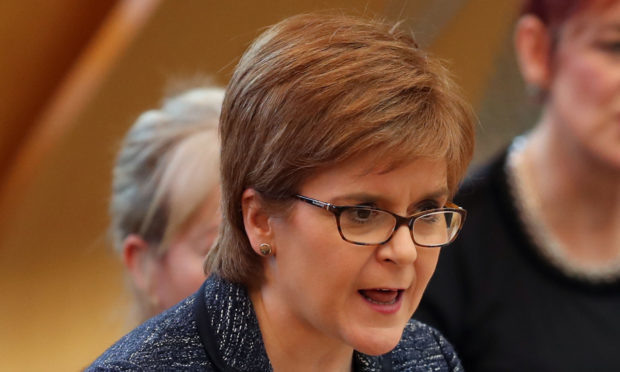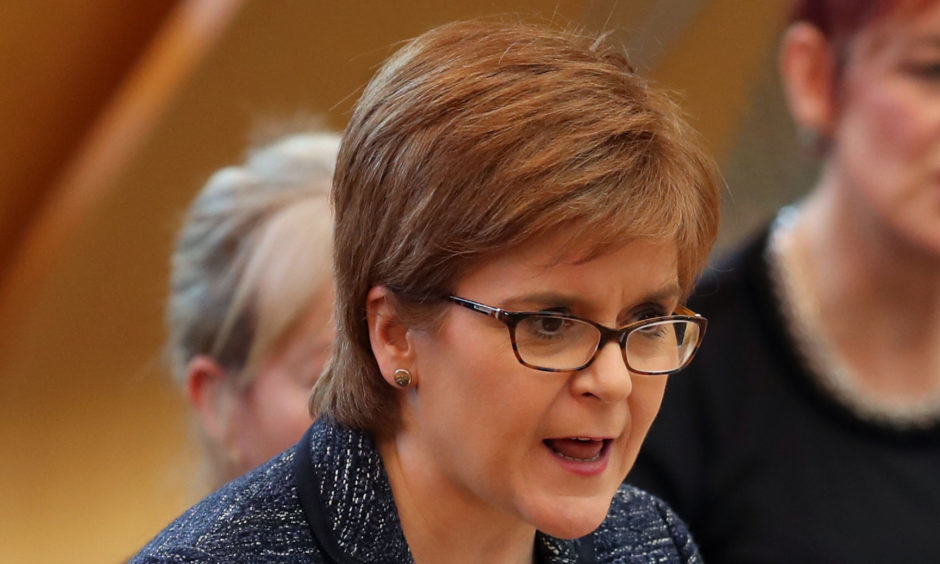 Nicola Sturgeon said redundancy-hit Babcock must become less reliant on defence work following the loss 150 more jobs in Fife.
Government officials are working with the Rosyth dockyard firm to help it diversify, the SNP leader told First Minister's Questions.
The manufacturing company has now shed 400 jobs, which coincides with the end of the decade-long programme of works for the Ministry of Defence, including the contract for two Royal Navy aircraft carriers.
Ms Sturgeon said she was "very concerned" to learn of the redundancies in what will be a "very difficult time for employees and their families".
"The Scottish Government will continue to do everything we can to support those affected through our partnership action for continuing employment team (PACE)," she told Holyrood.
"While it's very disappointing that the company is making job losses as a result of its internal restructuring, we do hope the decision will help to secure a sustainable future for the company for years to come."
Mark Ruskell, for the Scottish Greens, called on training programmes run in partnership with Fife College to be protected and for an action plan to end the yard's reliance on the MoD.
"Can the First Minister confirm that the downscaling will not impact on the training opportunities on site and will the Scottish Government to supporting an action plan for the dockyard's future which does not rely entirely on MoD contract?" the Fife MSP added.
Ms Sturgeon replied: "I think the member is right to point firstly to making sure that we continue to support training opportunities, but also support the company to diversify as well and these will be issues that Scottish Enterprise is very much focussed on."
Babcock announced on Tuesday that 150 jobs would be lost following a "review of our current business structure".
"This is a necessary step in sustaining the competitiveness of our future business," the statement said.
The move comes on the back of the loss of 250 jobs at the yard in November.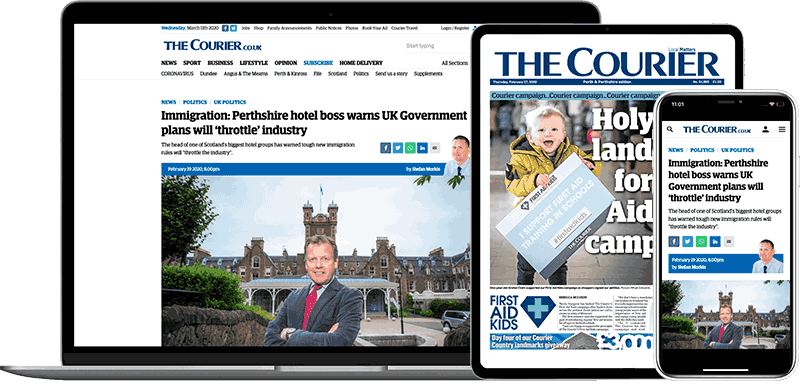 Help support quality local journalism … become a digital subscriber to The Courier
For as little as £5.99 a month you can access all of our content, including Premium articles.
Subscribe