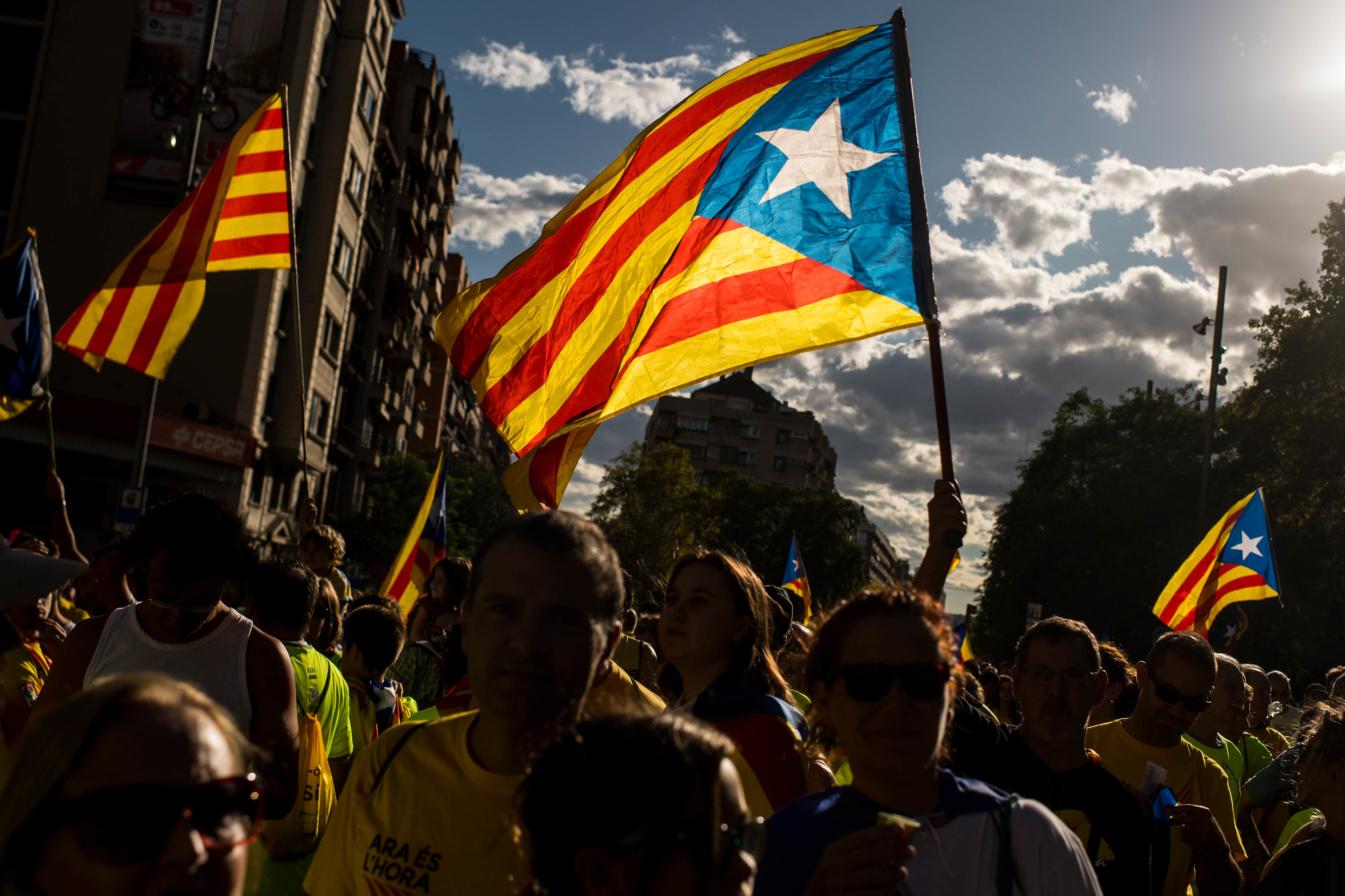 A European arrest warrant has been issued for a St Andrews professor and former Catalan minister who fled Spain.
Clara Ponsati was education minister in the regional government when it declared independence from Spain in October following an unsanctioned referendum.
Police Scotland said on Sunday afternoon they have been trying to trace Ms Ponsati and have spoken to Ms Ponsati's lawyers, who say she is preparing to hand herself in.
The First Minister said while she opposes the Spanish Government's move to "seek the arrest and imprisonment of independence supporting politicians" her ministers cannot intervene in the extradition process.
But Nicola Sturgeon flagged up the right of Ms Ponsati  to challenge her arrest in the courts.
Catalonia's former leader Carles Puigdemont, who is facing sedition and rebellion allegations, was detained on Sunday by German police acting on the warrant.
Ms Ponsati returned to the university's school of economics and finance earlier this month after fleeing Spain to avoid arrest.
A Police Scotland spokesman said: "We can confirm we are in possession of a European arrest warrant for Clara Ponsati.
"We have made a number of enquiries to try to trace her and have now been contacted by her solicitor, who is making arrangements for Ms Ponsati to hand herself into police."
A spokesman for St Andrews University said: "We are aware that a warrant has been issued.
"We are staying in close touch with Clara and we will continue to monitor developments very carefully."
Reiterating her support for the Catalonian plight, Ms Sturgeon said: "Our police, prosecution service and courts are independent and are legally obliged under this UK legislation to fulfil their responsibilities.
"Scottish Ministers have no powers to intervene in this process.
"However, the legal process includes the right of any individual subject to proceedings under the 2003 Act to oppose their extradition in the courts and it is vital that the integrity of this process is protected – for that reason the Scottish Government will not comment further at this stage."
Tricia Marwick, Holyrood's former presiding officer, said she is alarmed by the latest developments and criticised the EU for its response to the crisis.
"I think it's extremely worrying that Spain has reactivated the arrest warrants for Clara Ponsati and other ministers," the ex-Fife MSP told The Courier.
"There has been an election which had been won and it seems to me that this is about democracy, it's about fundamental civil and political rights.
"That's what most of us believe the EU should be protecting and it's disappointing to say the least that they are not."
The warrants for Mr Puigdemont and other Catalan leaders were rescinded in December by the Spanish courts on the understanding they were looking to return.
German police said "Mr Puigdemont is currently in police custody" and refused to give further details.
A Spanish Supreme Court judge charged 13 Catalan separatist politicians with rebellion on Friday for their attempts to make the region independent of Spain, dealing a heavy blow to the secessionist movement.
The judge ordered international arrest warrants for the six Catalan officials who are fugitives, including Mr Puigdemont and Ms Ponsati.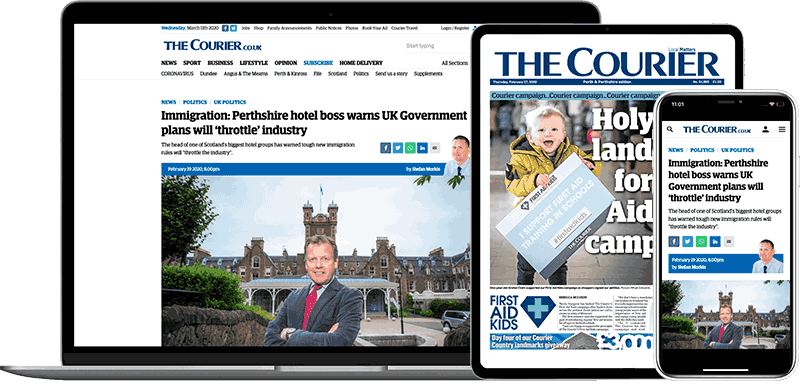 Help support quality local journalism … become a digital subscriber to The Courier
For as little as £5.99 a month you can access all of our content, including Premium articles.
Subscribe